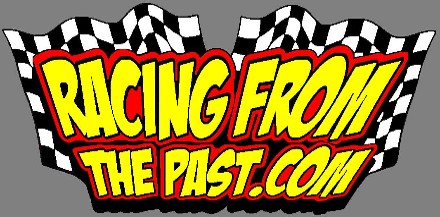 Preserving the past in and around Kansas since July of 2000 from our WORLD HEADQUARTERS IN MCPHERSON, KANSAS.




Memorial Page

LAP #4 of the N-R names in memory.

More Memorials in our Racing From The Past Forum by clicking this link http://www.hoseheadforums.com/forum.cfm?threadID=6110&CFID=2217507&CFTOKEN=17010156 You can post your memorials and add photos also.

Other Names In Memory

Lap #1 A-E
Lap #2 F-I
Lap #3 J-M
Lap #5 S-Z

They gave us laps of excitement. They are gone but not forgotten. In memory of the ones that thrilled us.

"I know a speedway in the sky where brave young drivers thunder by and all who live this racing game must know that fate may call their name"
Contributed by Grace Sheldon.


You ask me why I do this, I can not tell you why. It sends my blood singing thru my veins and shoots my heart like a rocket across the sky. Its like an uncontrollable fire, breathing out love, hate and fear, exalting me to the heights of glory, throwing me to the depths of despair.

You ask me why I do this, put my life out on the line, because I know come what may, I'll not go until its time. I've hung it out on the ragged edge and at times looked into a chasm of fear, I've lost dear friends and fellow drivers, but when the green flag falls, I know I'll be there.

You ask me why I do this, this crazy thing of mine-I only know I can not quit, can not quit until its time. I gets into your blood so bad, its like a fever, and if you step one foot across my line, you won't be able to shake it either.

I've had my highs and lows and many times wanted to throw it all away, but I know come tomorrow, whenever this dream leads me, I'll be on my way.



Martha Suggs





For more pages at Racing From The Past, return to the Home Page.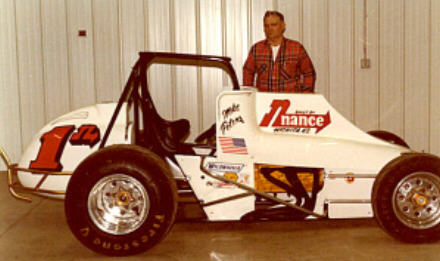 Lavern Nance: 1923-2003
Mr. Nance was founder and owner of Nance Speed Equipment. For 42 years Nance Speed Equipment manufactured and sold race cars to dealers and drivers in the United States and overseas. Over the years, he engineered many innovative ideas in the racing industry and was known as one of the premier sprint car builders in the country. He was inducted into the National Sprint Car Hall of Fame in 1995 and was a legend in the racing industry. He was best known for his friendly smile, handshake, and his unconditional love for all people.
CLICK HERE for Racing From The Past's tribute to LaVern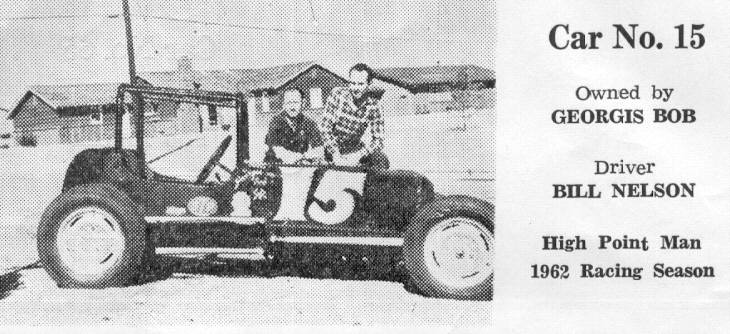 Photo from 1963 Mohawk Speedway program
Bill Nelson: (1927-1987) Wichita, KS
Photo #243

John I. Nitsch: (1939-2002)
John from Delia, KS raced back in the 60's and 70's in the north central and north eastern part of the state. John live in Lincoln county and raced from that area, then moved to the Topeka area and continued racing in that area.
John's obituary in the Topeka Capital Journal

Wayne Nix: 02/29/1944-12/17/2003
Wayne passed away after a very lengthy and valiant battle with Leukemia. Wayne along with his wife Darla promoted the Northwest Arkansas Speedway in Pea Ridge,Arkansas in 2003. It had been Wayne and Darla's long time dream to promote a racetrack. Which Wayne and Darla were able to make possible in early 2003. Even before becoming a track promoter. Wayne always supported his stepson's Shannon and Tracy Ivy in their racing efforts. Wayne will truly be missed by his family, friends and the racers of Northwest Arkansas.

Tom Norris: (?-2001)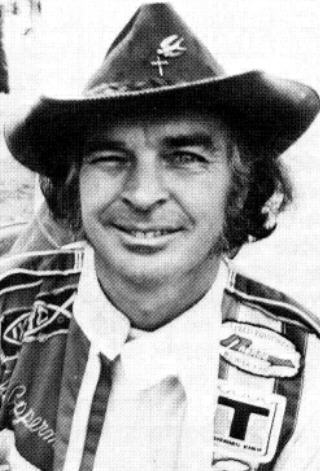 Jan Opperman:1939-1997 Noxon MT.
Jan, one of the greatest open wheel racer of the 70's. Jan was an outlaw long before the WoO. We here in the Oklahoma/ Kansas area got see Jan run with the supers in 78.
Photo #435

David Jack Peavler: Topeka, KS
David was a Topeka Legend and was one of the first men to race at Happy Hollow, later renamed Shawnee Speedway and later named Topeka Raceway. Dave began his racing career with the construction of Happy Hollow and subsequent building of a race car at the same time. His career spanned from the mid 50's thru mid 60's at the short track. He competed in the jalopy, hoodoo and the early begginings of what would become the Super Modified class in the pink 3J race car. Dave was one of the founding members and officers of the Topeka Racing Assoc.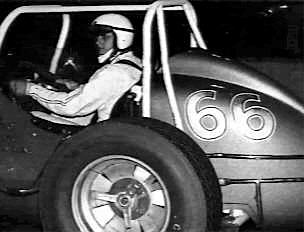 Ronald E. Perkins: (1947-2003)
Ron was a former sprint car driver in the 60's and 70's. With numerous wins running with the old IMCA and all over the midwest.
The Ron Perkins Page

Howard S. Pedigo: (1922-1981) Great Bend, KS
Howard raced cars, owned cars and promoted races at Great Bend and Hutchinson and other tracks around Kansas.

Ike Peters: (?-?)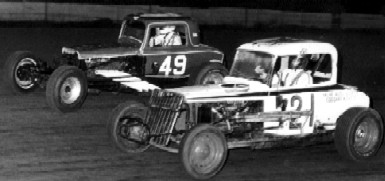 Photo courtesy of the Kansas Auto Racing Museum in Chapman KS.
Lawrance Petrie: (1944-2001) Soloman KS Lawrance drove the red #49 supers in late 60's and 70's, and drove the red late model stock car #49 in the 70's. I believe the #21 is Joe Woods from Wichita racing with Lawrance.
Photo #328

Jerry Petty: (1956-1984) Jerry ran in the hobby stock class in the early to mid 70's. Jerry was tragically Murdered in Wichita. Son of long time racer Jack. Jerry's mother Mary was also a regular at all of the races, and supported Jack and her sons in racing. Jerry's brother Joe was also involved in racing, and is included at this site.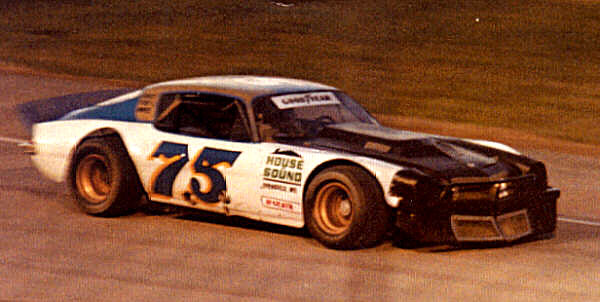 Larry Gene Phillips: ( -2004) Springfield, MO
Perhaps the winningest short track racer in history, the Springfield, Mo., driver began racing in 1960 and was still a successful asphalt racer when he retired in 2000. Besides hundreds of unsanctioned victories in the region, Phillips is the all-time winningest NCRA driver and won titles on the Kansas-based series in 1982 and 1986. He spent most of the last 11 years of his career on asphalt, capturing five lucrative NASCAR Winston Racing Series titles. He won over 2,000 and in one year he won 38 of 40 Winston Racing Series races.

Larry was truly a legend in the late models on the dirt or asphalt.

Larry Phillips Front Page Story in Springfield News Leader 9-22-04.

Larry Phillips Guest Book at the Springfield News Leader Paper

Larry Phillips photos here at Racing From The Past

Larry Phillips
Larry Phillips
Larry Phillips

William (Bill) Pilant: (3-29-55-6-13-03)
Bill raced motorcycles when he was young. Then raced micro's at Ru-Jo Raceway in the late 70's. He then raced Odyssey's & turf cars from approx. 1987-1997.

Richard "Cannonball" Radke: (1946-2002)
Richard pitted for drivers Gilbert Hutson and Bobby Wainscott and Eugene Hair.

Brian Rasmussen(?-1998): Brain age 35 a business owner and former police officer from Wichita, KS, had been racing a few months when his car crashed into a dirt embankment at his hometown 81 Speedway. Rescuers cut him from the car. He died of a broken neck.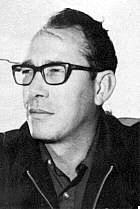 Photo from the 1972 NCRA Yearbook.
Photo #330
Bobby Reynolds: (1932-2001) Edmond, OK

Bill Rhine: (?-?) Bill owned some of the more famous sprint cars of the 60's and 70's.

Jeffery L. "Lil Smokie" "Sacto" Rice: 1940-2003,

Delmar Eugene "Junior" Riggins jr.: (1955-1999)Racing accident at Enid.
He had been racing for 23 years. He had raced in OKC, Woodward, Muskogee, Clinton, Ada, Meeker, Airport Speedway, Wichita, KS and Wichita Falls, TX.
Junior had decided at the first of the season that he was going to take the 1999 Enid Factory Stock Championship. All the guys racing in Factory Stocks got together and decided that he had won it. That was the only Championship he ever won. (ed note)What a show of sportmanship.
They started an Annual Junior Riggins Memorial $5000.00 to Win Factory Stock Show in his name.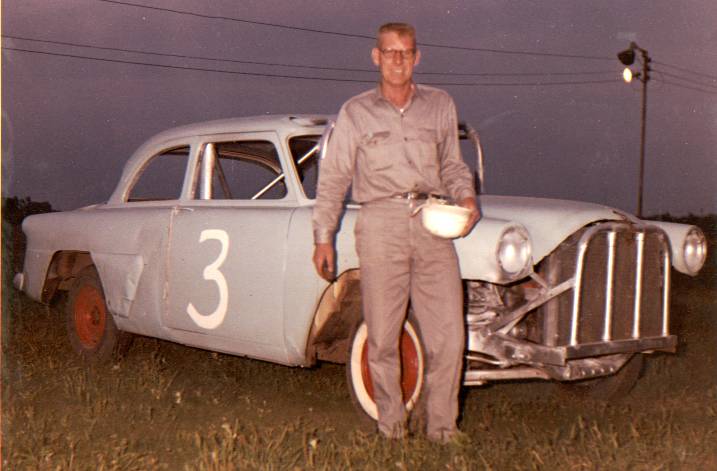 Alvin Riley: Medora, Ks.(1920-1993)
Photo #237
Photo from Alvin's collection, courtesy of Gary Shinkle via Bob Lawrence.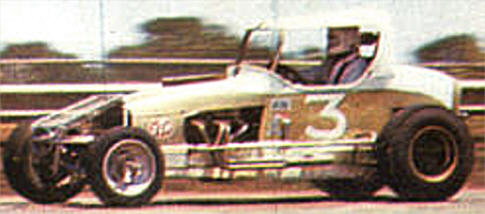 Photo from the 1972 NCRA Yearbook
Melvin Rodgers: (1924-1998) Oklahoma City, OK. He was a Sergeant in the Army during WWII. He raced cars for 25 years in Okla. City for MAR-CAR, and all around the Oklahoma area.
Photo #245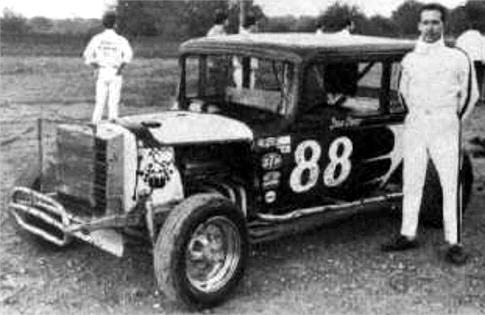 Photo contributed by David Johnson.
Dean Roper:(1938-2001) August 19, 2001 Dean suffered a heart attack on lap 17 of a race at the Illinois State Fairgrounds. The longtime stock car driver from Fair Grove, MO had lost a son 10 months earlier in a truck racing accident.
Photo #440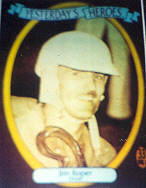 Photo from the Kansas Auto Racing Museum Chapman, KS.
Jim Roper
(photo #222)

Jim Roper died 6/23/2000. He Was 83. Jim drove in the 40'S and 50'S in stock cars, midgets and sprints. Jim went down in the history books as The first winner of NASCAR in 1949. jim was from Halstead KS, then moved to Kaufman Texas. Then Later Moved Back to Halstead KS. Jim past a way in Newton KS.
A story about Jim Roper after his death in the Newton Kansas Paper.

Tony Roper(1965-2000) October 14, 2000 Tony, from Fair Grove, MO, collided with two other trucks, then struck a wall at Texas Motor Speedway.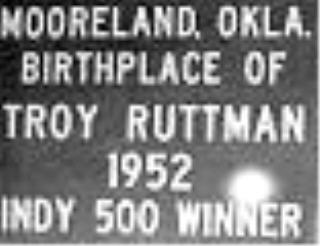 Photo #438



Lap #5 Click for Lap #5 of the S-Z names in memory.




For more pages check the Home Page.





Notice: Although I give credit to the person who contributed the photos for Racing From The Past. Twenty + years is a long time. There were many Photographers around the area. Many of the photos on this website may have been taken by some of the following and this is a blanket type credit to the many photographers. Ivan Brown, Don Clum, Van Cook, Mike Cornelson, Jim DeJarnette, Cecil Dougan, Lennel Fields, Bill Gay, Ken Greteman, Marvin Hutson, C.R. Kendall, Jerry Leep, Earl Mahoney, Tim Malone, Ted McCord, Pat Rigsby, and Chuck Sterling. Without these guys this website wouldn't be as complete as it is.