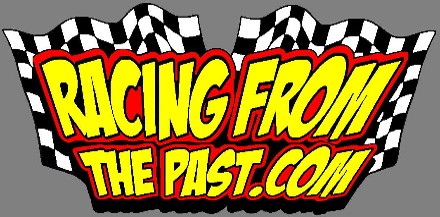 Texas Super Modifieds
Lap #1


A more complete list of pages return to the Home Page.

One of greatests dirt trackers from Texas. Shady McWhorter from Ft. Worth. in the #9.
Photo #143
Photo from the 1972 NCRA Yearbook.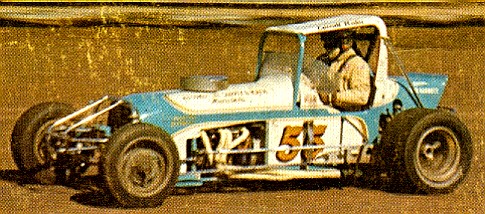 Here's Shady McWhorter aboard Dr Tom Garrett's #55. Emmett Hahn drove this at Oklahoma City. Emmett drove the Zink #01 on the NCRA circuit, and Shady drove the #55 at 4 NCRA races.
Photo from the 73 NCRA Yearbook.
Photo #293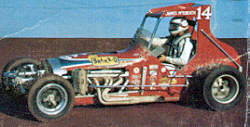 In the #14, another one of the greatest open wheel drivers to come out of Texas. It's James McElreath, from Arlington. James was runner-up to Frank Lies in the 74 NCRA Championship. But he won the Devils Bowl Championship in both supers and sprints. James life on this earth was much to short. (RIP JAMES)
Photo #144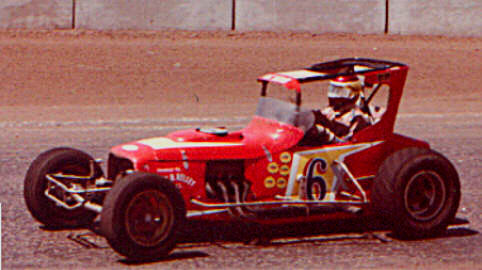 In the Jack B Kelley Trucking #6 it's Randy Willingham from Amarillo, at the Hutchinson Nationals in 1977.
Photo #145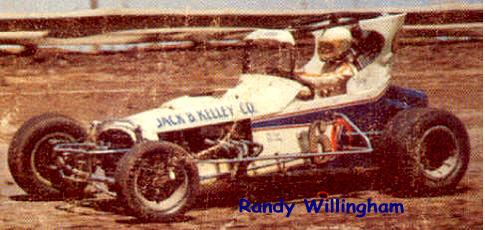 This was Randy Willingham's colors in 1974. In 74 Randy finished 8th in NCRA points, his 2nd best finish in his NCRA career. He finish 6th in 1977.
Photo from the 1975 NCRA Yearbook
Photo #294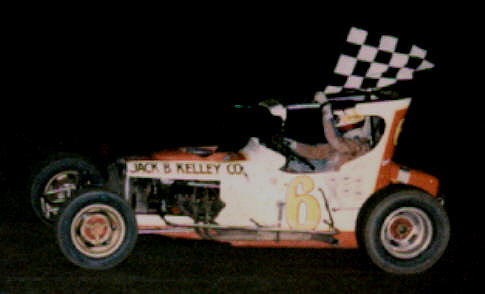 Randy lived in Emporia Ks. during the 76 & 77 season, and was welcome addition to the Sunday night 81 Speedway program. Randy and a victory lap at 81 Speedway.
Photo #146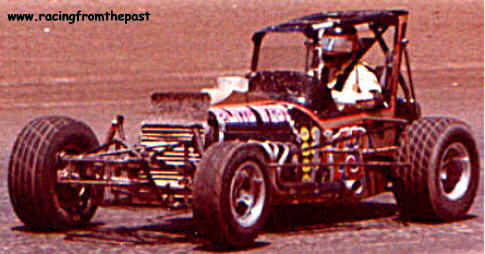 From Amarillo in the #43 it's 73, 74, 75, 77. and 78 and 79 Amarillo track champion Bob Cody, at the 78 Hutchinson Nationals.
Photo #147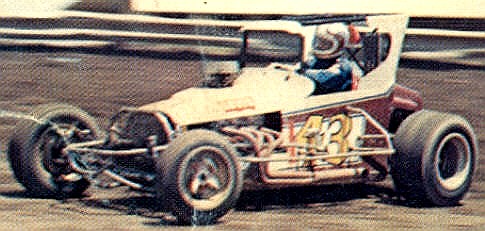 The Pants West #43 and Bob Cody in 1973.
Photo from the 1974 NCRA Yearbook
Photo #295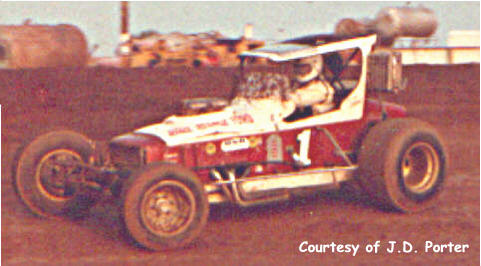 An Amarillo veteran and multi Amarillo track champion in the #1, it's Kenny Stidd from Amarillo.
Photo #148
Photo courtesy from J.D. and Jannie Porter.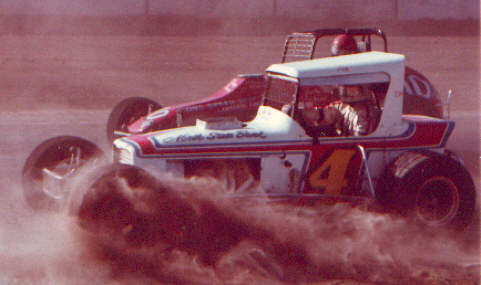 In the #4 it's Pete Elkins from Amarillo, hugging the low side, As Dee Zelmer from Lee Sumit Mo. in #10 making a rare appearance is on the outside, at the Hutchinson Nationals in 1978.
Photo #149



LAP #2




For more pages check the Home Page.



Notice: Although I give credit to the person who contributed the photos for Racing From The Past. Twenty + years is a long time. There were many Photographers around the area. Many of the photos on this website may have been taken by some of the following and this is a blanket type credit to the many photographers. Ivan Brown, Don Clum, Van Cook, Mike Cornelson, Jim DeJarnette, Cecil Dougan, Lennel Fields, Bill Gay, Ken Greteman, Marvin Hutson, C.R. Kendall, Jerry Leep, Earl Mahoney, Tim Malone, Ted McCord, Pat Rigsby, and Chuck Sterling. Without these guys this website wouldn't be as complete as it is.