For complete list of pages at Racing From The Past, return to the Home Page or the Alphabetical page.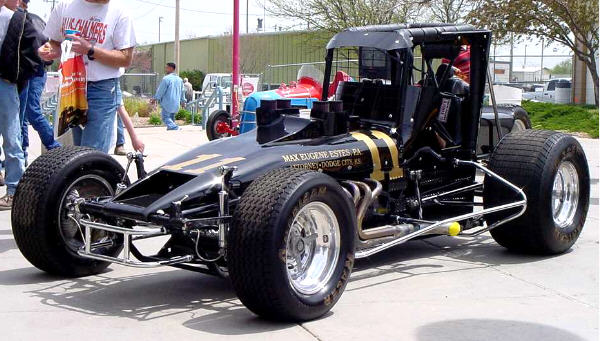 Photo contributed by Kyle Willingham.
The beautiful restored #11 that Jim Harkness drove in the 70's. Max Estes of Dodge City owns this sweet looking super. A photo of Jim in this super is on the Merrick Hutch Nationals Page.
Photo #663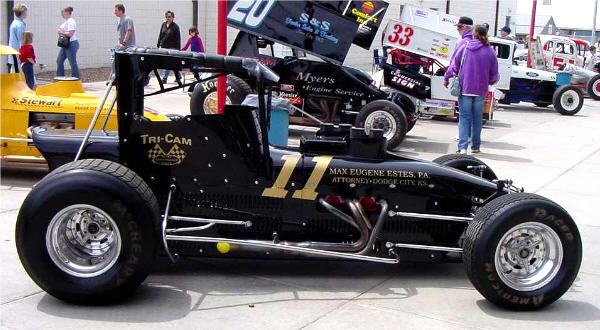 Photo contributed by Kyle Willingham.
Another view of the beautiful restored Harkness super owned by Max Estes.
Photo #664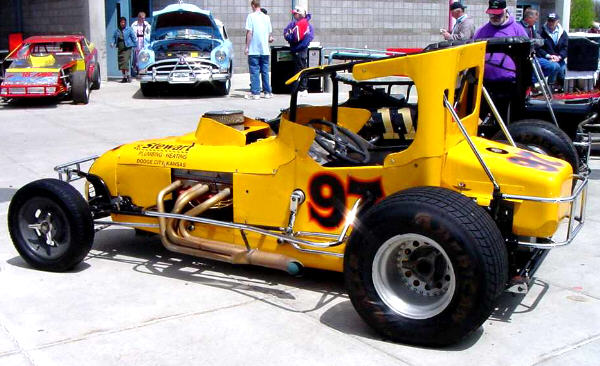 Photo contributed by Kyle Willingham.
Another beautiful restored super owned by Fred Stewart from Western Kansas.
This super was once a 6 cylinder modified owned by Jim Toombs. Rick Salem bought it from Jim and ran it as a modified and then as a super. It can be seen on this site as the #22 super.
Photo #665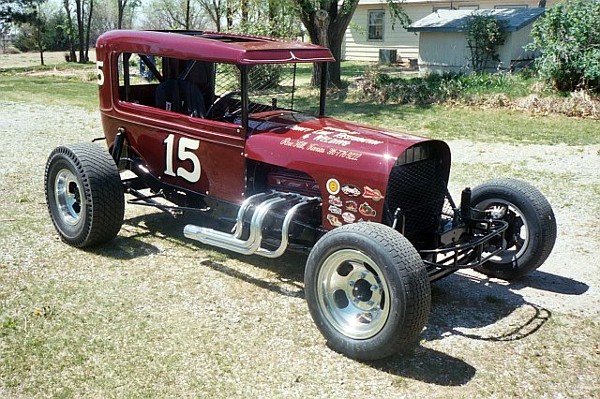 Photo contributed by Dwane Wolf
What a beauty of Hutchinson racing history.
Dwane Wolf owner of County Line Restoration of Rose Hill, KS owns and restored this former #15 Henry Ellington driven sedan from the late 60's. Other drivers also drove this car. I believe others might have been Glenn and Gene.
This was built in 1966 by Kenny "KAM" McCoy of Hutchinson, KS. Kenny owned the car from the beginning.
Photo #797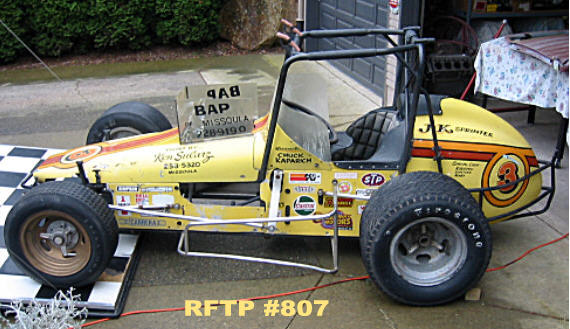 Dave recently purchased this sprint car pictured above and his planning a full restoration. As a rookie at this I am having trouble identifying the chassis. I did contact the mechanic whose name is shown on the car and he told me that the car originally came from South California to Montana in the late 70's.
It was originally painted light blue. Has Halibrand quick change, brakes, hubs, etc and CAE in out box. Chassis appears to be early 70's, as the roll cage appears added on (factory installed). Any help identifying this chassis/car would be appreciated.
Photo contributed by Dave Dowler.
Photo #807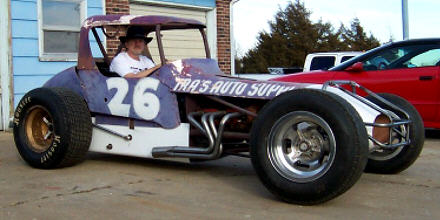 1/10/04: Kim Fairbank is restoring this super. It ran in the Enid area and was driven by Larry Melvin.
Photo contributed by Kim.
Photo #973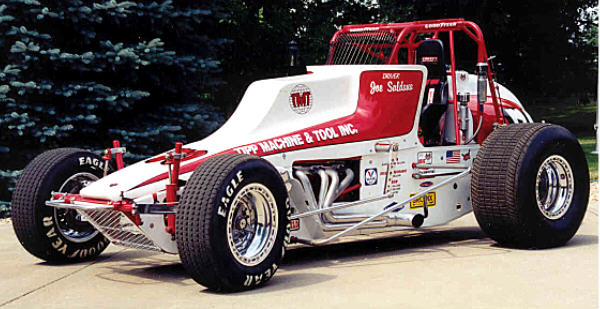 This is the 1979 Lloyd Shores chassis which was owned and campaigned by the Tipp Machine and Tool Co. out of Tipp City, Ohio.
It is owned by Jerry Sullivan. Jerry restored this car in 2001/2002 to it's 1982 appearance.
The Car finished the season in 6th place for the USAC Silver Crown Series in 1982 with Joe Saldana being the main driver. Other drivers in 82 included Johnny Parsons, Billy Englehart and Smokey Snellbacker.
The car was last run in USAC Silver Crown competion by Texan, Paul White in 1997 at the Copper Classic.
Photo #906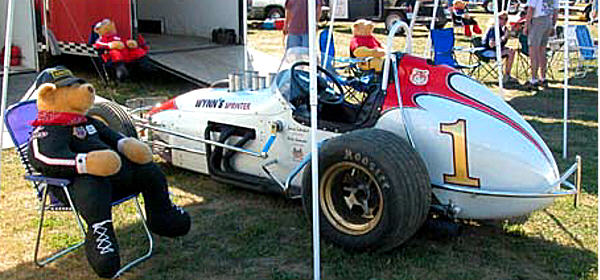 Photo contributed by Ned Fry of his 1965 USAC restored sprinter.
Photo #993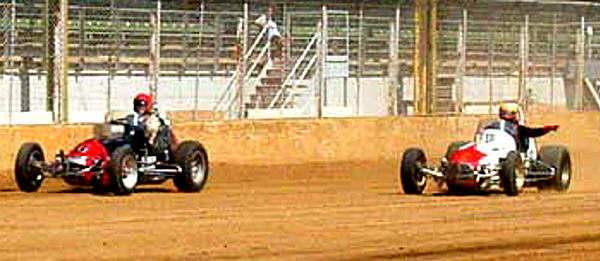 Ned in action with the same car as above.
Photo #994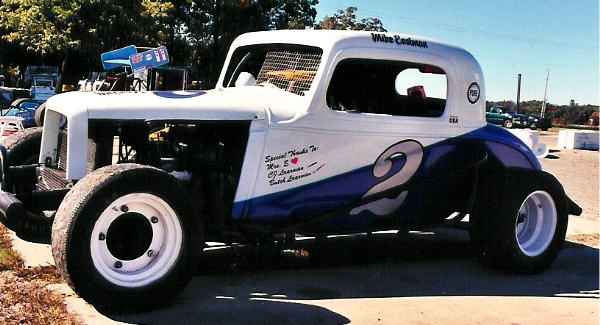 Photo contributed by Mike Eastman.
This is 1933 Chevy three window coupe that belongs to Mike Eastman. It was originally built as a modified in the late 50's & supposedly raced in Tennessee & Kentucky. It was also in a racing museum for some time in North Carolina. It has a Chevy 283 for power & old Ford tranny & running gear. Mike restored the car in 1998 & races it with vintage groups in the midwest. Nothing much more is known of it's history.
Photo #1013

Lap #4 of the Restored Race Cars.




For a complete list of pages at Racing From The Past check the Home Page.