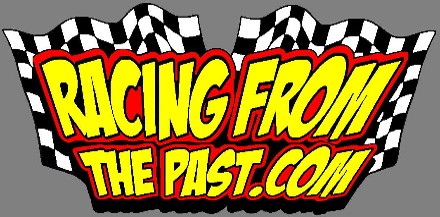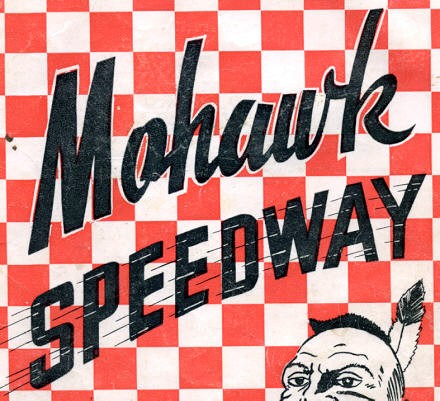 Mohawk Speedway Memories



Mohawk Speedway was located 3 1/4 miles west of Hutchinson, KS on Fourth Street or then US 50 and then south a 3/4 mile on Mohawk Road. It was where the current Hutchinson Raceway Park is today.

On these pages we will try and relive some of the cars and drivers who entertained us in the early days.

The speedway was built on the property of Frank Dade. Most of the track was built by volunteers of drivers, owners and fans. It was a 1/4 mile banked dirt track next to the Salt Creek that wound its way to the Arkansas River.

My first memories of racing started at Mohawk Speedway. I was born in 1954 so I don't remember the early stuff you will see here. My earliest memories probably started in the early 60's of the rails. But I do remember the early names that carried into the 60's.
As a kid I remember motorcycles racing on Mohawk. It had a tt track that used 3/4 of the oval and the infield with a jump in front of the grandstand in the infield.

It was very rare for me to miss a race as a kid, but it seems to me that I remember KWHK 1260 AM broadcasting the races live or maybe taped in the early 60's??

I would like to thank Todd White for his contribution in helping make this section possible. You can also help with your photos. Memories are what this site is about. Your collection is not going to keep the memories alive stuffed in a box in the closet. Share your memories with the world.



All the photos on this page were contributed by Todd White.






Remember viewers these photos are over 40 years old and probably taken with something similar to a Kodak instamatic 127.

For right now most of these pages will be without text.

Any of you viewers that would like to make comments about any of these photos please do. I can use all the help possible iding these memories. I'm sure Todd will help with this when I get them all up. My e-mail is at the bottom of this page.

If you have photos to add to the Mohawk Memories Page please contact me.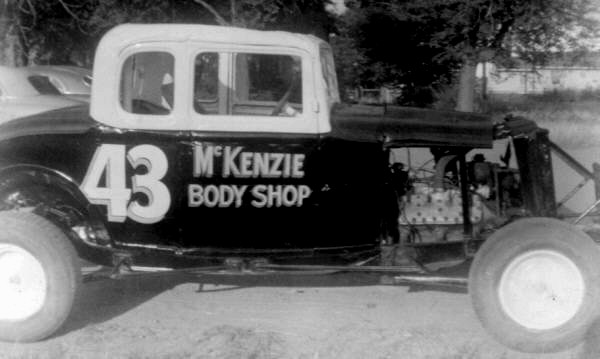 Leading off with the Mohawk Speedway Page is the #43 Todd White drove.
Todd is responsible for getting this page going by allowing me to use his collection.
Photo #mhk 1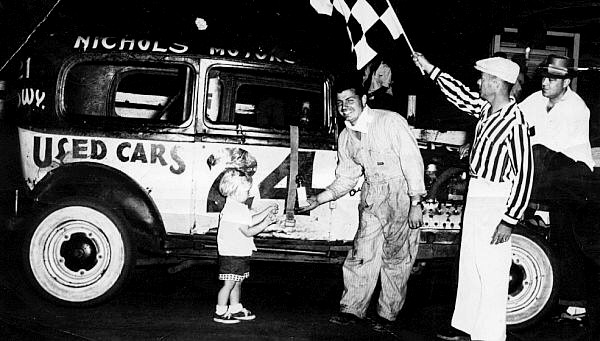 Bill Nichols Wichita after winning a trophy dash at Mohawk in 1956. The trophy queen for the night was Debbie White (Todd White's daughter).
Photo #mhk2




Reuben Loepp leads Quick Duffen #66, Willie Burger #27, #25, Johnny Reid #96 and Todd White #43 our of #2.
Photo #mhk3




The same #27 as above leads Jimmy Berends #38 Todd #43 and #25.
Photo #mhk4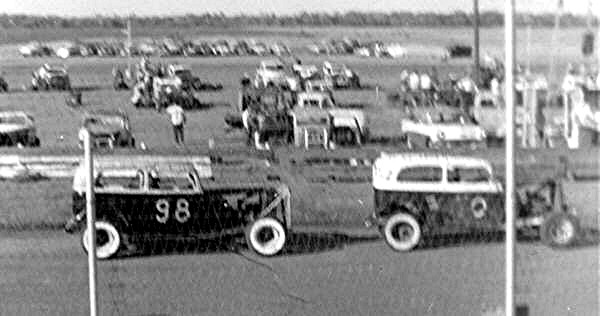 Photo #mhk5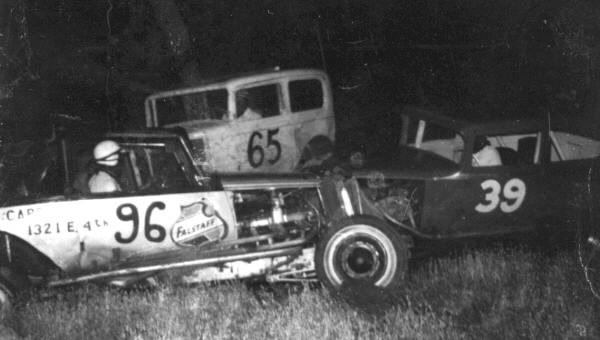 Johnny Reid #96, Todd White #39 and Reuben Loepp tangle.
Photo #mhk6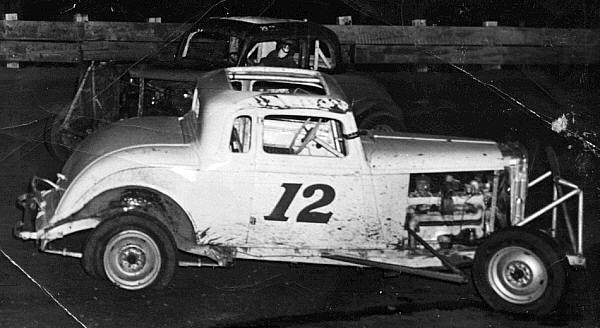 Photo #mhk7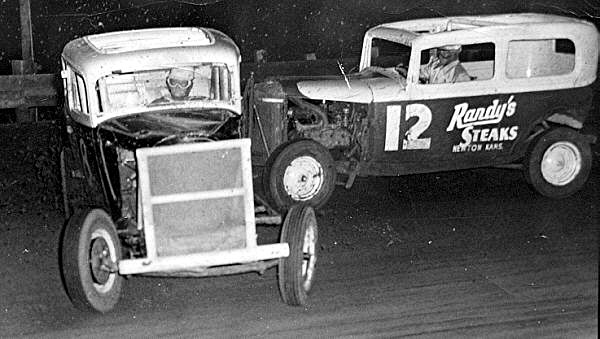 Photo #mhk8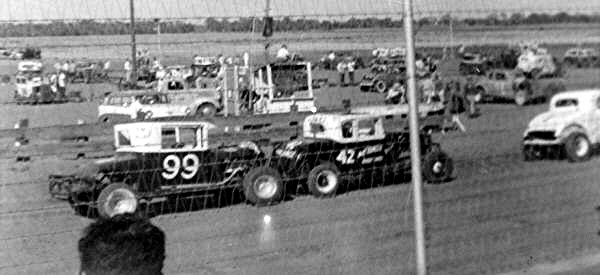 Photo #mhk9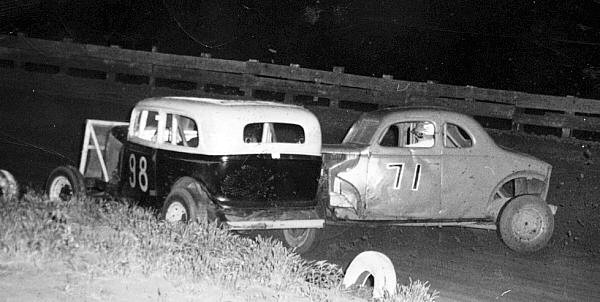 It appears Todd White #98 squeaks by Ken Kenneson in the #71 in turn #1.
Photo #mhk10



Mohawk Speedway Memories Lap #1




For more pages check the Home Page.