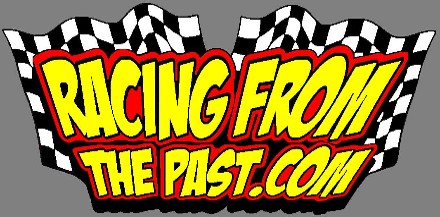 Kansas Supermodifieds
Of The 60's & 70's
Lap #18R
Drivers With The Last
Name Beginning With R






Return to Home Page for a complete list of pages at Racing From The Past. There are more pages in this section, just click next lap after the last photo.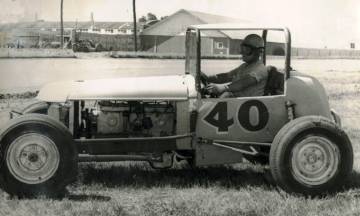 Another one from the early 60's. It's the "late" Doran Raine from Wichita. Doran moved to Iowa Park, TX in the 60's and continued racing at Wichita Falls TX & Lawton, OK in the modified class. He was a regular on the NCRA Modified Circuit in the middle 70's. He continued racing into the early 80's.
Photo #162
Photo contributed by Bob Lawrence from Doran's personal collection.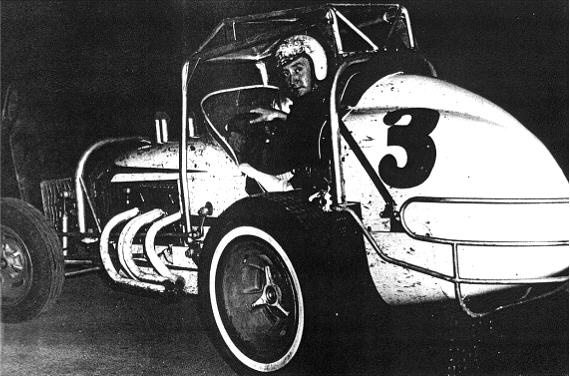 Photo contributed by Ray Cunningham
Dale Reed aboard the Pete Forshee #3
Photo #765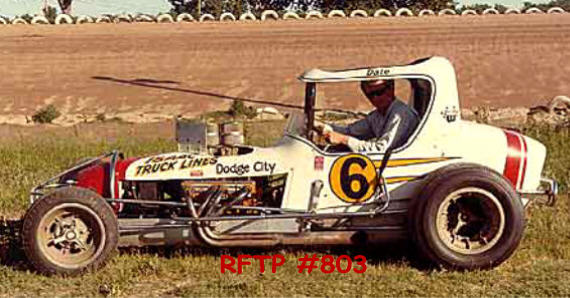 Photo contributed by Ron Sayers.
Dale Reed from Wichita in Dodge City's Evart Isaac #6.
The late Willie Wheel Chair on KFDI Radio use to refer to Dale Reed as "I drive anything Dale Reed". Evart Isaac provided the best equipment around so the #6 wasn't just anything.
Photo #803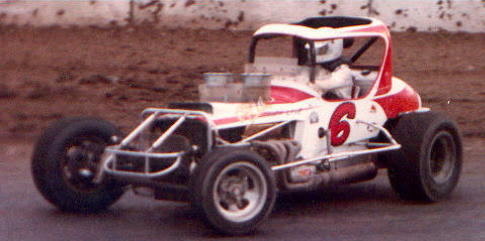 In the Issac Truck Lines Special #6, it's Dale Reed From Wichita.
Photo #17




Photo #18
Photo contributed by Jim Tomlin.

The start of the 75 NCRA main. Dale Reed led from the pole four 46 of 50 laps. My guess is this might have been Dale's biggest pay day. This was his 2nd Hutch Nationals win and with the same car owner, Evart Isaac.

This track was in excellent condition to greet Aaron Madden returning to the track, after the 74 fire, in which he was severely burned.

This was also Grady Wade's last Hutch National. He would retire from racing soon after this race. It may have been his last race.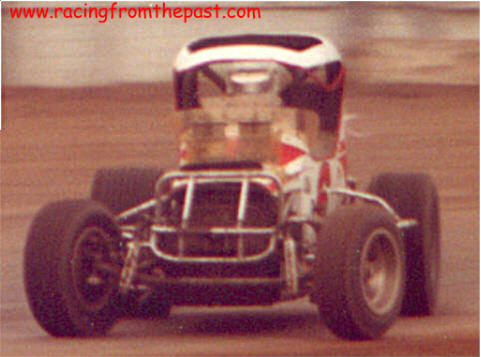 Photo courtesy of Jim Tomlin.
Dale Reed hard on the gas in turn 1 at Hutch, on his way to his 2nd Hutch win with car owner Evart Isaac.
Photo #19



Photo contributed by Jim Tomlin.
Dale cools off after a hot Kansas afternoon at the office. He had just won the 75 Hutch Nationals, beating the rest of the best.
Photo #20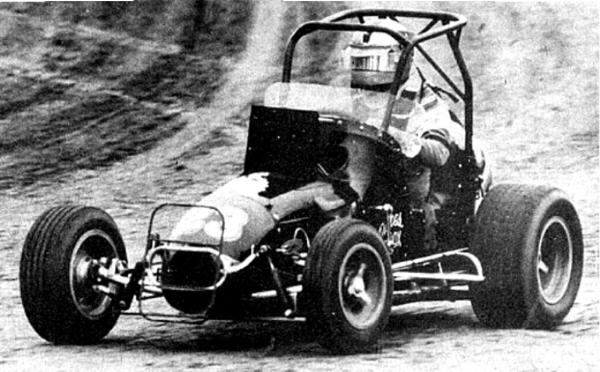 Photo contributed by Duane Toyne.
Dale Reed hot laps the Duke Westerhaus #23 at Fun Valley in Hutchinson. This was in the early 80's. This was a special midget show before the Belleville Nationals.
Photo #453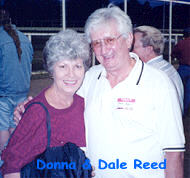 Photo contributed by Monte Cole.
Dale & Donna Reed looking like the happy couple they have been for years. Looks like Dale could get back after it, in the #58, #94, #25, #6 and #8 etc. and still fight for the win.
Photo #411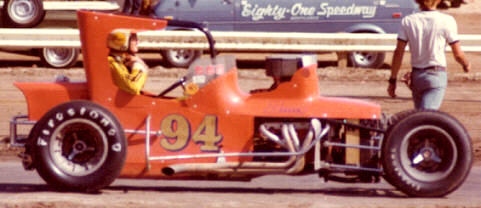 Dale Reed prepares to do battle at Enid in Shot Hampton's #94.
Photo #9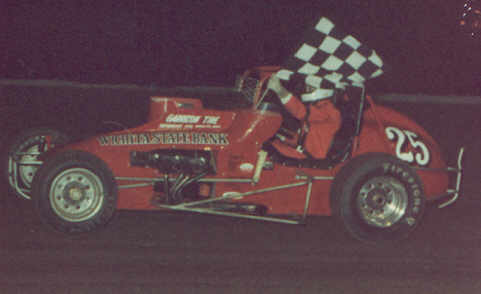 Here's Dale in 1979 in Jerry Wilson's #25.
Photo #10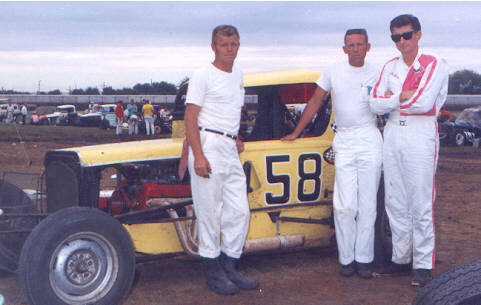 Photo by Ken Gretemen.
In the #58 it's Dale Reed (right), in the Hap Looney machine.
Photo #149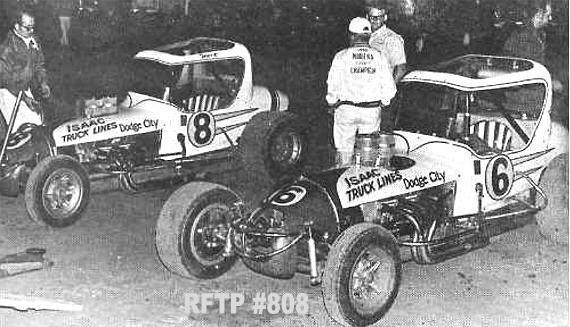 Photo contributed by Monte Cole.
The great Evart Isaac owned team cars of Dale Reed #6 and Herb Copeland #8 were unbeatable in the late 60's and early 70's.
Here they are side by side at the Enid Winternationals.
Photo #808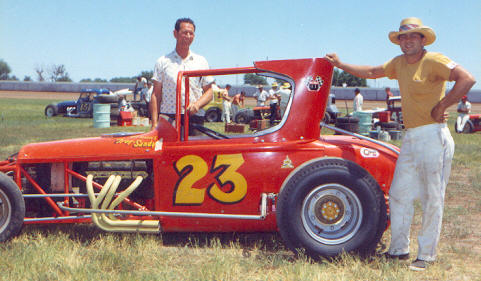 Photo by Ken Gretemen.
Jerry Reed from Wichita, KS and the #23.
Photo #146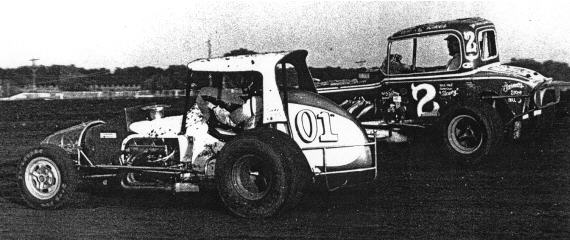 Photo contributed by Ray Cunningham
Aaron Madden Midwest City Oklahoma #01 and Ray Riner Wichita in the 2nd heat of the 1975 NCRA race at Wichita. This was less than a year after Aaron's serious injuries at the 74 Hutchinson Nationals. This was also toward the end of Ray Riners racing career.
Photo #764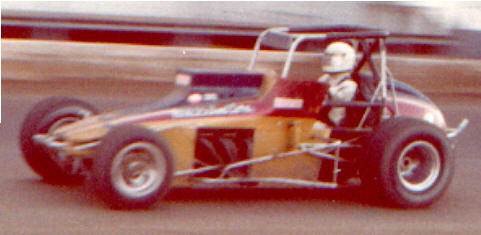 In the #4 from Wichita, It's Rick Riner.
Photo #43
Photo contributed by Mike Ehrlich..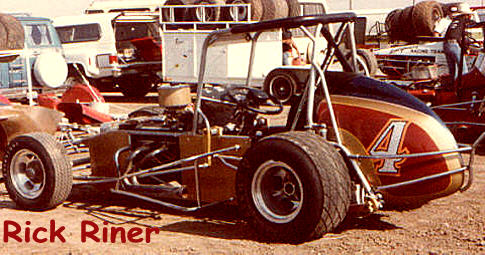 Photo contributed by J.D. & Jannie Porter.
Here's another one of Rick Riner's #4.
Photo #416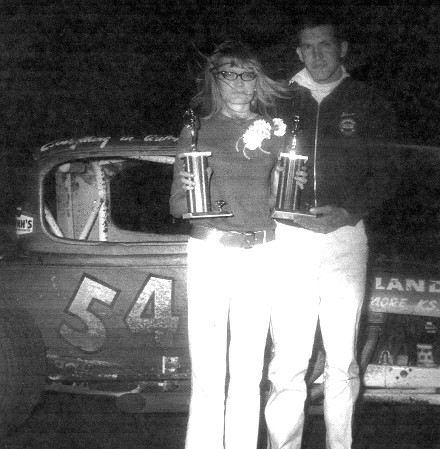 Photo from the collection of Todd White.
Davey Ross in victory lane.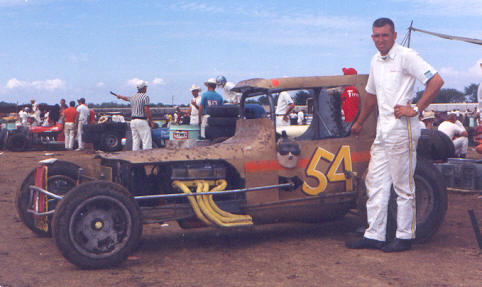 Photo by Ken Gretemen.
Davey Ross "The Flying Farmer" from Jetmore KS, at Hutchinson in 1968.
Photo #137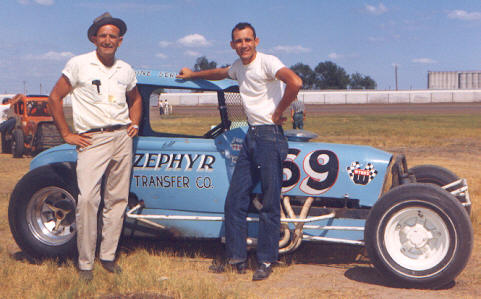 Photo by Ken Gretemen.
Bill Rigsby in #69 from Wichita, KS with owner George Hibbs.
Photo #148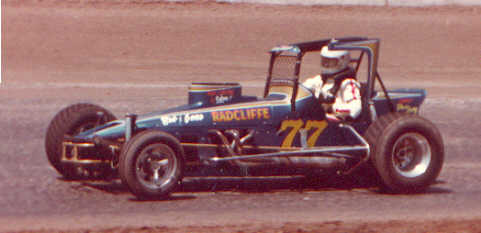 In the #77 from Hill City it's Larry Radcliffe.
Photo #71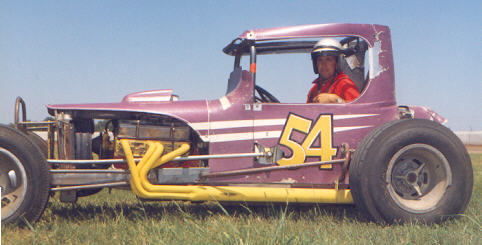 Photo by Ken Gretemen.
Here's Davey Ross from Jetmore KS in the #54 in 1969.
Photo #154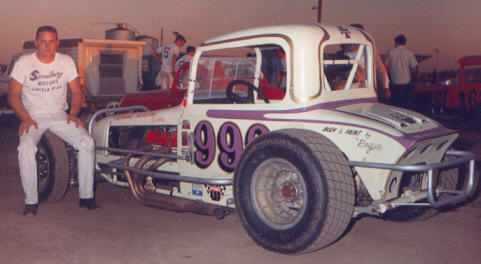 Photo by Ken Gretemen.
Myron Rust and the #999.
Photo #155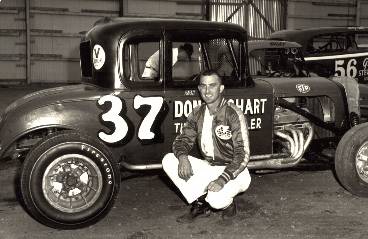 Ron Fowler from Chanute, KS drove this #37.
Photo #158
Photo contributed by Freddy Gaither.


Lap #19S Drivers With Last Name Beginning With S


Return to Home Page for a complete list of pages at Racing From The Past.



Notice: Although I give credit to the person who contributed the photos for Racing From The Past. Twenty + years is a long time. There were many Photographers around the area. Many of the photos on this website may have been taken by some of the following and this is a blanket type credit to the many photographers. Ivan Brown, Don Clum, Van Cook, Mike Cornelson, Jim DeJarnette, Cecil Dougan, Lennel Fields, Bill Gay, Ken Greteman, Marvin Hutson, C.R. Kendall, Jerry Leep, Earl Mahoney, Tim Malone, Ted McCord, Pat Rigsby, and Chuck Sterling. Without these guys this website wouldn't be as complete as it is.


<! file 1><!footerend>