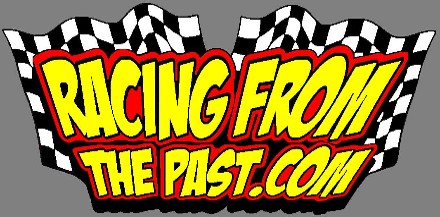 Kansas Supermodifieds
Lap #2B
The Stars With The Last
Name Beginning With B




Return to Home Page for a complete list of pages at Racing From The Past. There are more pages in this section, just click next lap after the last photo.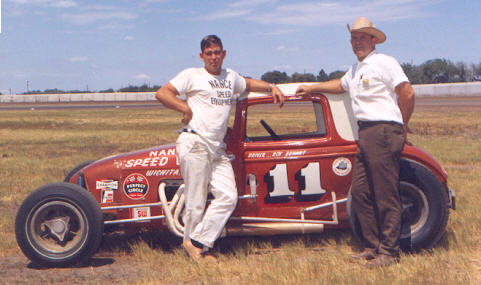 Photo by Ken Gretemen.
Roy Bryant(left) from Wichita KS with LaVerne Nance, at the 1968 Hutchinson Nationals.
Photo #131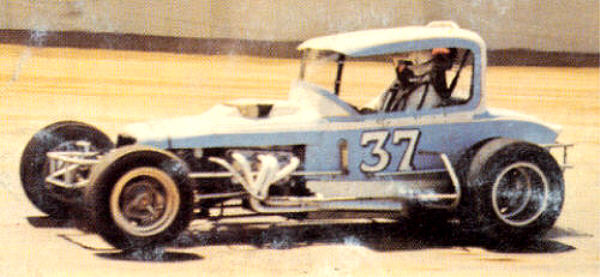 Photo from the 1976 NCRA Yearbook.
Roy Bryant in the Harold Sparks #37 at the 1975 NCRA Hutchinson Nationals.
Roy gave this Nance super a good run in 75, winning the 81 Speedway Championship, and finished 9th in 75 NCRA points with a 2nd at Hutchinson, and a 3rd at Wichita.
I'm not sure if this is the super that Roy Totaled at the beginning of the 76 season at Tulsa.
Photo #470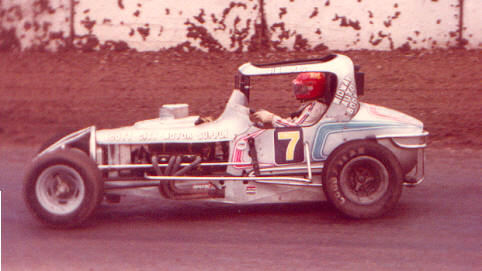 Here's Roy Bryant from Wichita in the Western Kansas super of Jim Kenndy in 1977.
Photo #22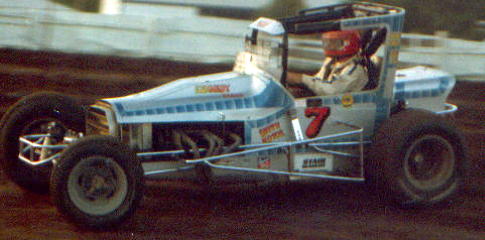 In the Kenndy Farms #7, it's Roy Bryant from Wichita.
Photo #11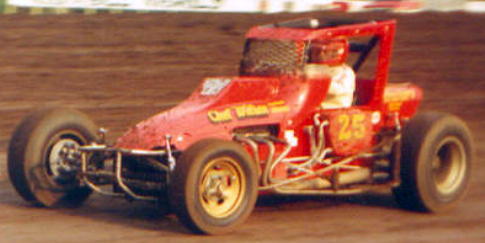 Here's Roy Bryant in the Jerry Wilson #25 in 77 at Wichita.
Photo #12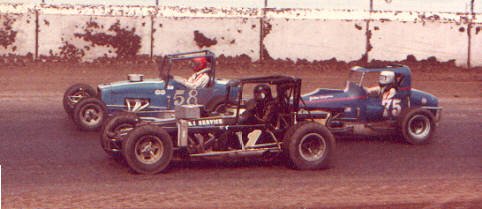 Don Adams Liberal #1, Duane Cain Wichita #58, and John Beeson Scott City #75 at Hutchinson in probably in 77.
Photo #65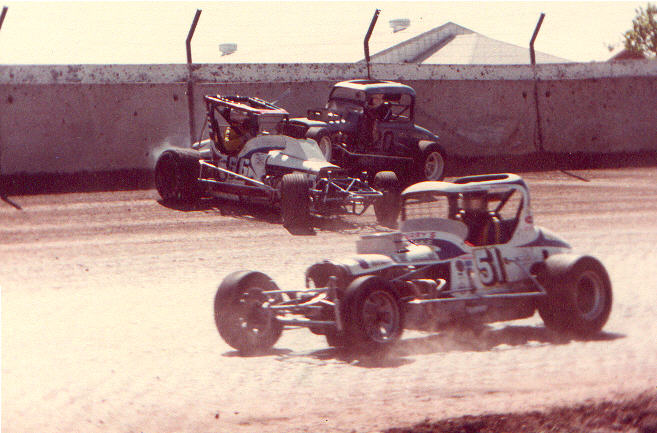 Frank Lies #56 and #20 Bob Finley from Garden City tangle, as Eldon Borger #51 Jetmore Ks. slips by in turn 1 & 2 at Hutchinson in 77 at the State Fair Races.
Photo #208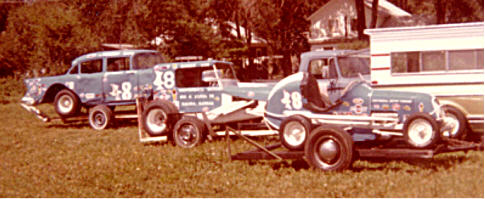 Photo contribited by Duane Toyne.
Sam Brittendall from Salina has been racing since the days of Jehu Speedway in the early 60's. These were some of Sammy's race cars in 1970.
Photo #342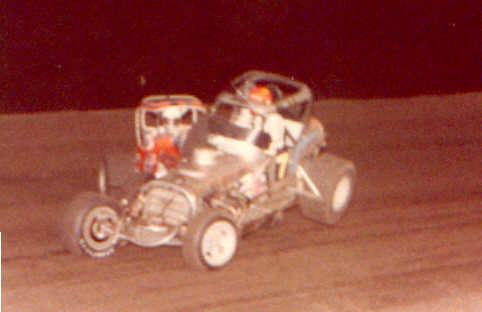 Roy Bryant #7 and Roger Thompson #4 get together at the 1977 NCRA race at 81 Speedway.
Photo #203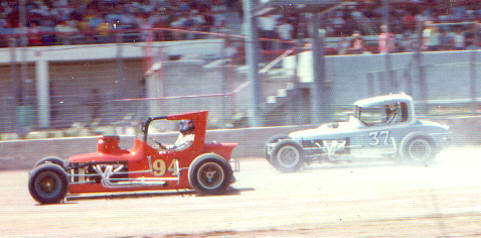 Jerry Stone #94 & #37 Roy Bryant in action at the 75 Hutchinson Nationals.
Photo #217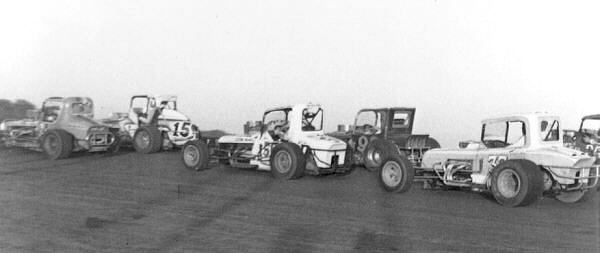 Photo Contributed by Russell Revel from the work of Jerry Leep.
A Sunday night in 1975 at 81 Speedway. From L to R, #4 Grady Wade, #15 Herb Copeland, #56 Frankie Lies, #98 Walt McWhorter, #37 Roy Bryant.
Photo #1020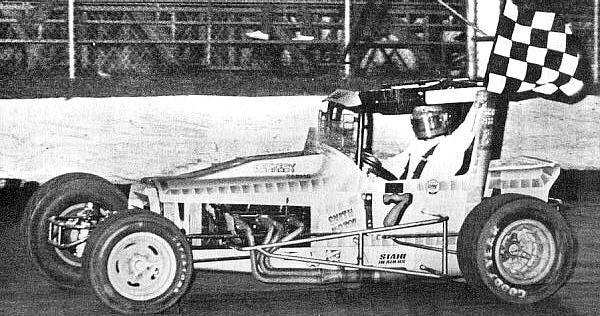 Photo Contributed by Russell Revel from his collection of 81 Speedway Programs.
Roy Bryant and the Jim Kennedy #7 in victory lane in 1977 at 81 Speedway.
Photo #1043



Roy Bryant



Taken from the 1978 NCRA Yearbook published by Jack Ward.
The above photo was taken not to long after Roy switched rides in 1977, as the article states below.

Roy and early season car owner Jerry Wilson made NCRA's first three events of 1977, but handling and mechanical problems caused them to come up empty handed and the team disbanded soon after. Bryant spent the rest of the season back in the Jim Kennedy owned #7 car, a car he also spent much of 1976 in.
The Kennedy-Bryant combo will be back together for the 1978 season and should be tougher after spending parts of two seasons together. Roy is still capable of turning in some outstanding performances; with a good 78 ride, he could return to his past status as one of super modifiedís brightest stars.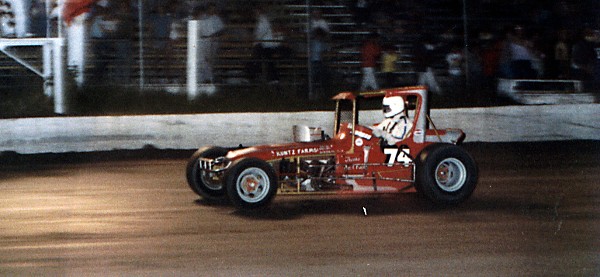 Photo contributed by Adam Bryant
Jim Bryant from Quinter, KS at Wichita and the #74 he drove in the late 70's.
In Memory 6-7-2000.
Photo #1164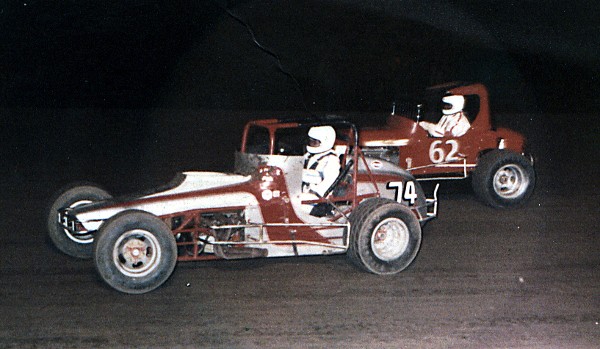 Photo contributed by Adam Bryant
Jim Bryant races with Charlie Turner #62 at Wichita in the late 70's.
Photo #1165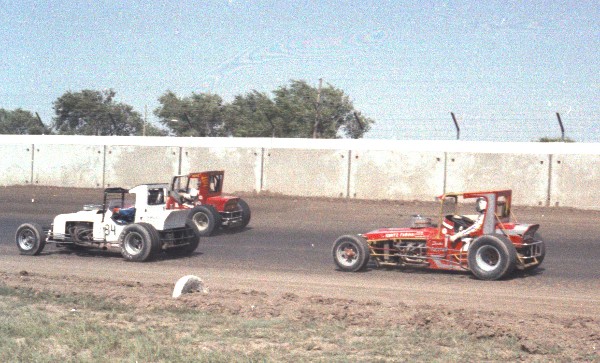 From the collection of Rusty Manning
Retired racer Charlie Pitts #34 comes back for a one time deal. Also Jim Bryant #74 and a unkwown super get ready for a heat race at Hutch.
Photo #1179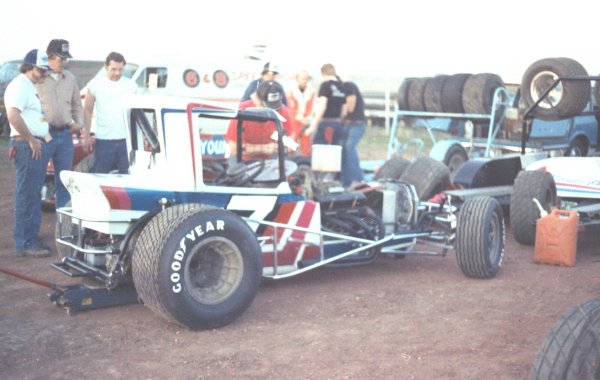 Photo contributed and taken by Rusty Manning.
This is Roy Bryant's #7 at the Lawton, OK NCRA event.
Photo #1245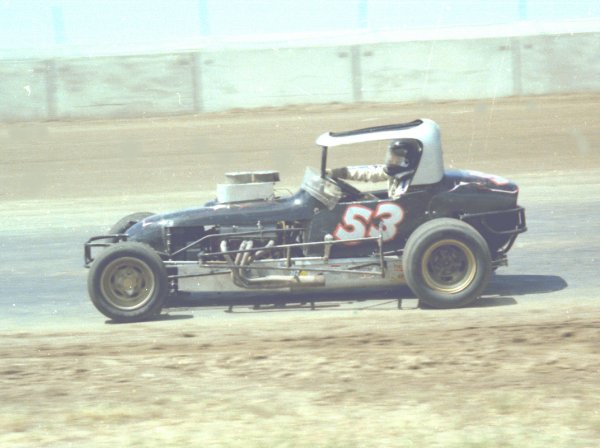 Photo contributed by Rusty Manning.
This is Mike Beckerman from Western Kansas.
Mike is hot lapping his #53 at Hutchinson, KS.
Photo #1254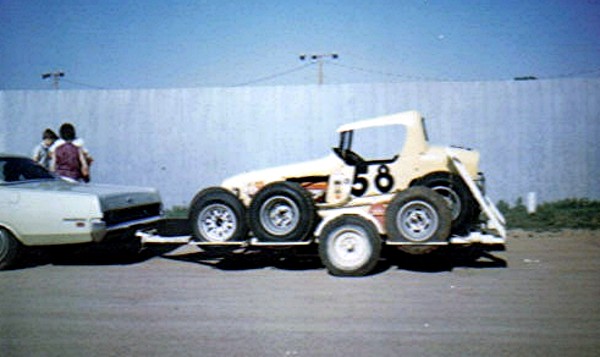 Photo contributed by Rick Lane.
I'm guessing the driver of the Hap Looney #58 was Roy Bryant in 1970. This was taken outside of McCarty Speedway in Dodge City.

Lap #3CThe drivers with the last name beginning with C.




Return to Home Page for a complete list of pages at Racing From The Past.



Notice: Although I give credit to the person who contributed the photos for Racing From The Past. Twenty + years is a long time. There were many Photographers around the area. Many of the photos on this website may have been taken by some of the following and this is a blanket type credit to the many photographers. Ivan Brown, Don Clum, Van Cook, Mike Cornelson, Jim DeJarnette, Cecil Dougan, Lennel Fields, Bill Gay, Ken Greteman, Marvin Hutson, C.R. Kendall, Jerry Leep, Earl Mahoney, Tim Malone, Ted McCord, Pat Rigsby, and Chuck Sterling. Without these guys this website wouldn't be as complete as it is.


<! file 1><!footerend>