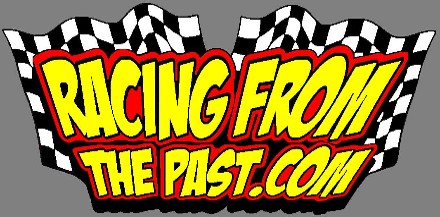 Restored Race Cars Lap #6

For a complete list of pages at Racing From The Past return to the Home Page.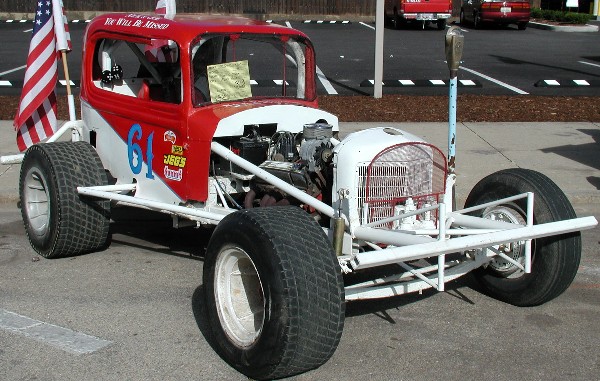 Photo contributed by Ryan Grzywa.
Ryan Grzywa's super modified from Northern Illinois
Photo #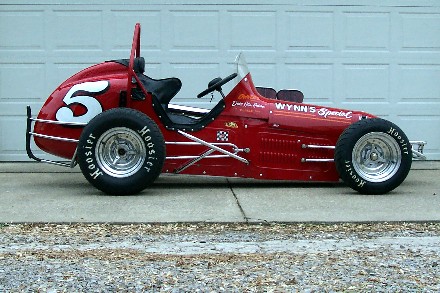 Photo contributed by the owners Dave and Kim Hatcher of Dunbar, W. Virginia
This 1970 Midget was refurbished by Dave Hatcher and is owned by Dave and Kim Hatcher of Dunbar, W.Va. It is an ex-PePi Marchese driven car that has been as far west as the Copper World Classic in Phoenix and back to the high banks of Winchester and Salem Speedways in Indiana. It has a full race Chevy II engine with a vintage EVM fuel injection system. It has a Charlie Peck nose and backed up with a Halibrand slider rear end.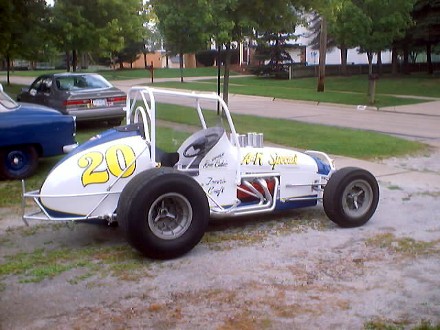 Photo contributed by Ron Cubics
This 1971 Trevis-Craft was owned by Ron's dad Al and is owned by Ron now.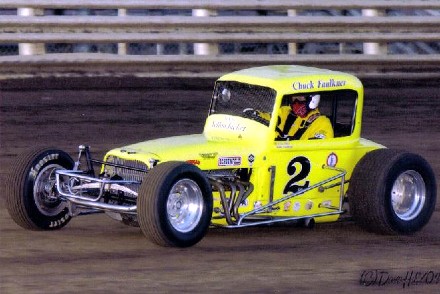 From the Vintage Auto Racing Club website.
Chuck Faulkner from Indiana and his supermodified.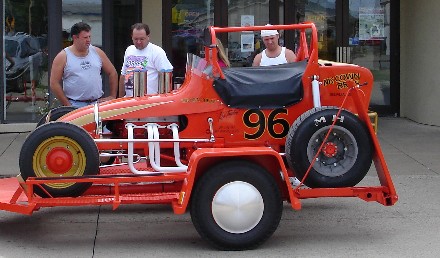 Photo contributed by Chuck Hines
The McCowen Brothers #96 that Ken Taylor drove has been restored and was on display at the National Sprint Car Hall of Fame.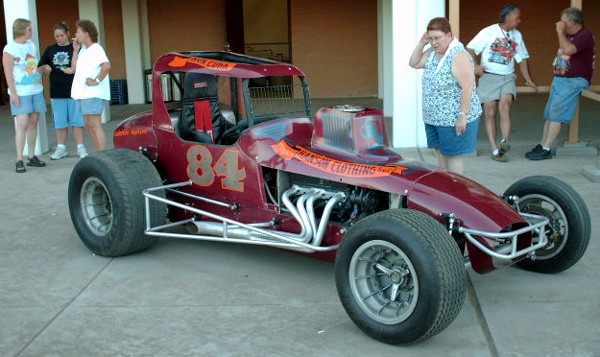 One of my own photos.
Deen Woods of Beloit, KS owns this #84. Deen shows and campaigns the #84 with Kansas Antique Racers. This photo was taken at the 50th annual Hutchnson Nationals.
This was the Richard Hanson #84 formerly driven by Jerry Hedberg, Shelby Steenson and Ron Cuda.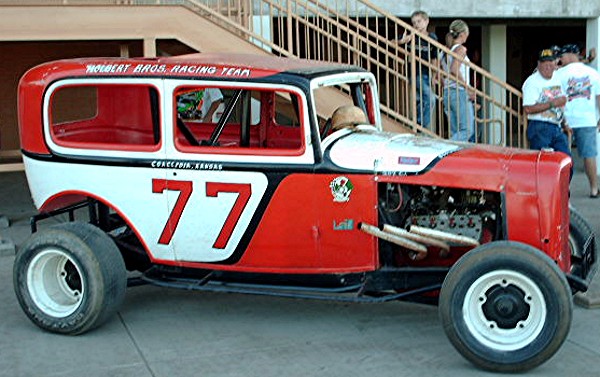 One of my own photos.
The Holbert family Sedan which ran with Dirt Devils in North Central Kansas with Dean "Deacon" Holbert driving.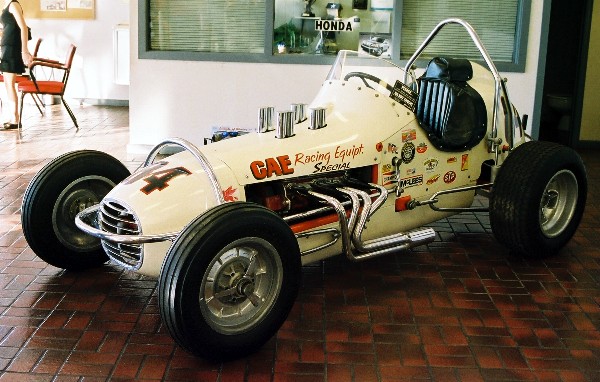 David Hestand's 1958 CAE sprint car, Hilborn Fuel Injection, CAE in/out box, CAE rear-end, Halibrand wheels.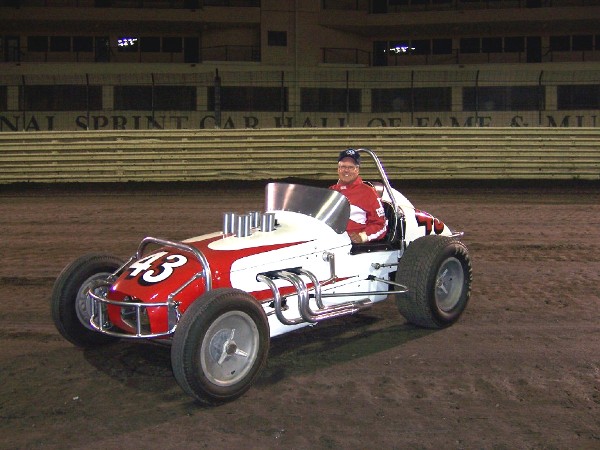 Pius Selenke's 1965 BCRA Championship #43. Behind the wheel is the champion driver Grady Wade. Another restoration by Dwane Wolf of County Line Restorations in Rose Hill, Kansas.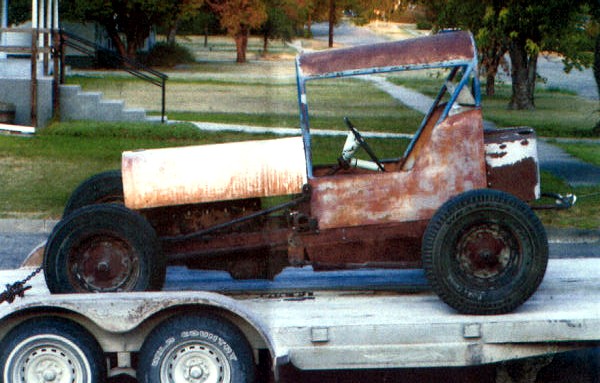 Randy Conrad's rail. This was built by 1955 North Central Kansas Racing Association Champion (The Dust Devils) Doyle Mitchell of Osborne, KS around 1960. It was never finished. Randy relates Doyle was building it for a neighbor. When the neighbors wife found out about what was going on, well the neighbor decided he wasn't going to be racing the car or any other race car.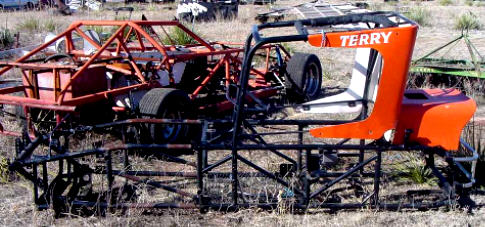 Photo contributed Kyle Willingham.
This super was rescued and is in a restoration stage by Perry Tripp of North Carolina.
It can be seen in the Racing From The Past Forum
Viewers close to the scene say this is what's left of the Shot Hampton's #94. This Super was one of the Sharpest looking supers in the 75/77 seasons. Dale Reed & Jerry Stone drove this super to many victories. Jerry taking the NCRA Hutch Nationals in 76. Dale with a win at The 76 Tulsa NCRA race. This would be a super to restore. It appears the front end is bent up, and of course all the high dollar parts are gone. But being from Kansas I'm a little partial.
Photo #391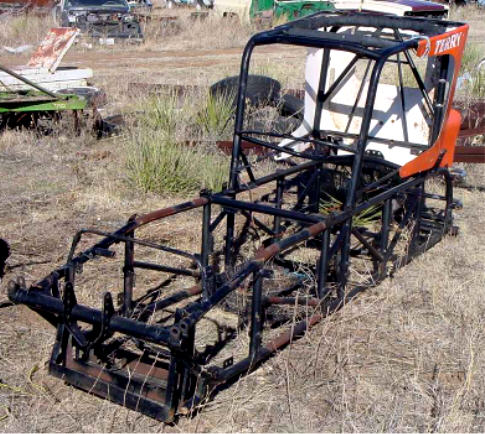 Here's another view of what appears to be the #94.
Photo #392

CLICK HERE to continue viewing more Restored and Unrestored race cars.




For more pages check the Home Page.