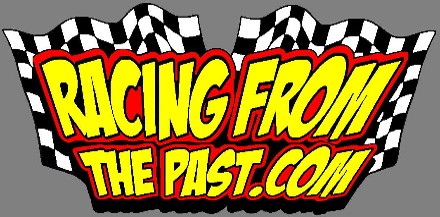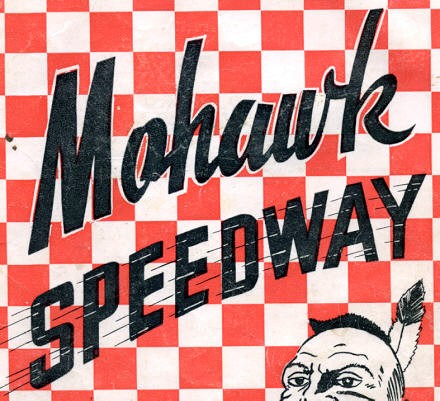 Mohawk Speedway Memories
Lap #2

I would like to thank Todd White for his contribution in helping make this section possible. You can also help with your photos. Memories are what this site is about. Your collection is not going to keep the memories alive stuffed in a box in the closet. Share your memories with the world.



All the photos on this page were contributed by Todd White.








Remember viewers these photos are over 40 years old and probably taken with something similar to a Kodak instamatic 127.
For right now most of these pages will be without text.
Viewers that remember send me your comments about the photos on these pages please.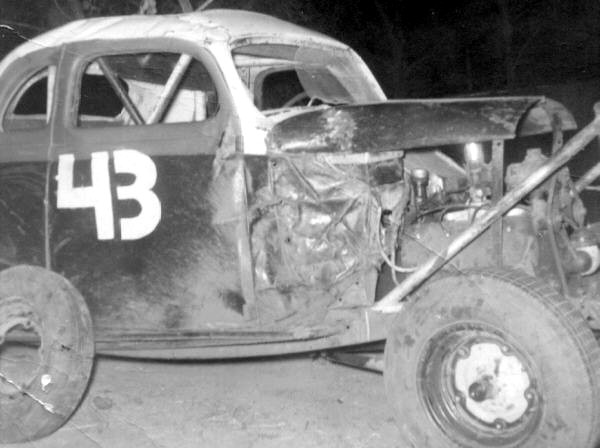 Photo #mhk#21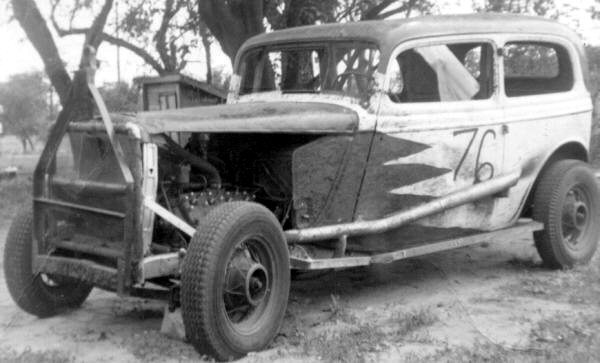 Photo #mhk22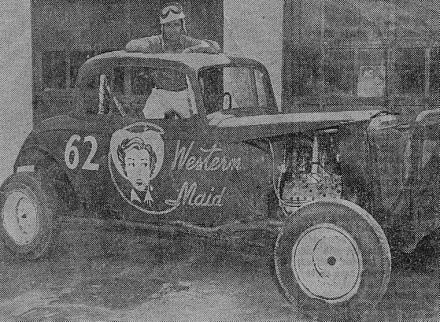 Clarence Cochran Of Hutchinson drove this car at Mohawk Speedway in 1958.
This photo appeared in The Hutchinson News in July of 1958. It was a promotion for the 1st ever Hutchinson Nationals Jalopy Championships. It was moved to Hutchinson from Oklahoma City.
Photo #mhk23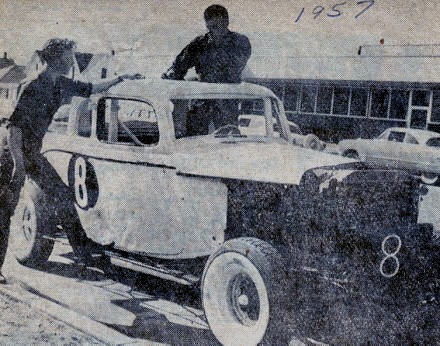 Gene Keel drove this car in 1957 at Mohawk. It was owned by Herman Krob and the mechanic was Gene Spencer.
Photo #mhk24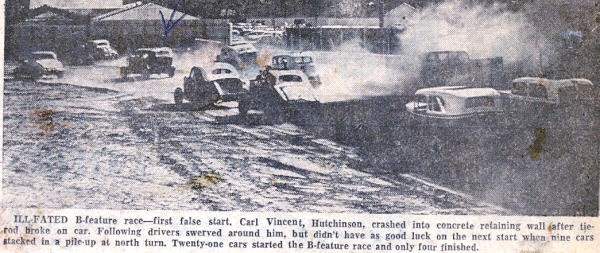 Hutchinson News clipping
I found this photo very interesting from Todd White's collection.
My uncle Carl Vincent Jr raced at Mohawk in the 50's. I know he is the reason we went to the races. I was a racing fan at the local tracks long after my uncle toured the ovals. So I guess I have him to thank for all of this.
This photo shows my uncle pounding the concrete wall at the Kansas State Fairgrounds in 1957.
Todd White is the 3rd car in line in the center of the track driving #22.
Photo #mhk25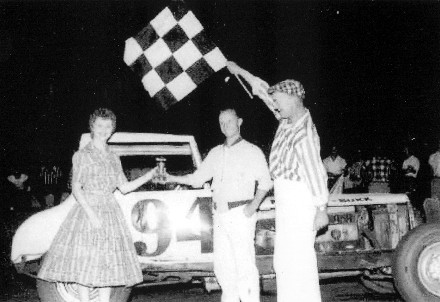 Trophy Queen Beverly Collier presents the trophy to Wild Bill Nelson with Flagman Jim Collins.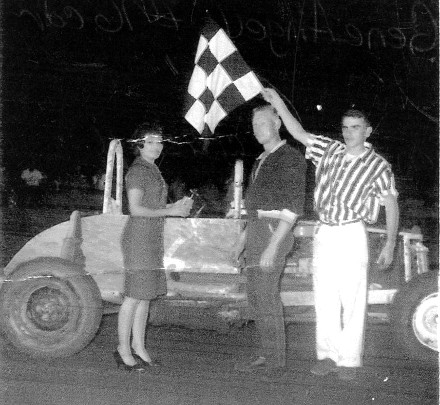 Todd White receives his hardware for another win.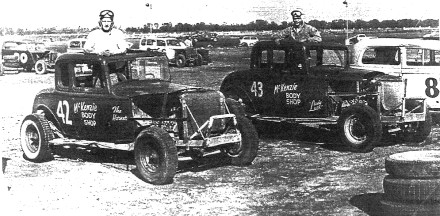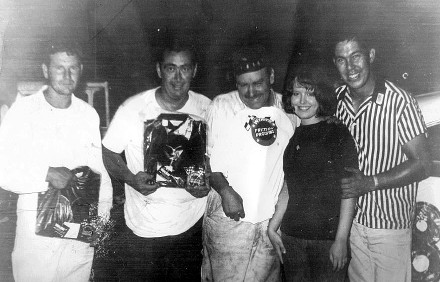 Photo contributed by Jimmy Ellington from the Ellington Collection.
Alan Moore, Jerry Collins, Henry Ellington and flagman Howard Pedigo with unknown Trophy Queen.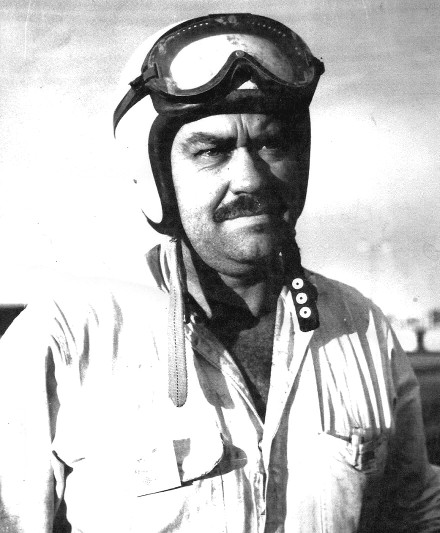 Photo contributed by Jimmy Ellington.
Everybodies favorite Henry Ellington. The only Hutchinson driver to win the Hutchinson Nationals (1966) under the Merrick Racing banner. It was well into the 80's or possibly 90's before a Hutchinson driver would be able to claim a title during the Nationals. This was after they started running several classes and each class would have a nationals winner.



Mohawk Memories Lap #3




For more pages check the Home Page.