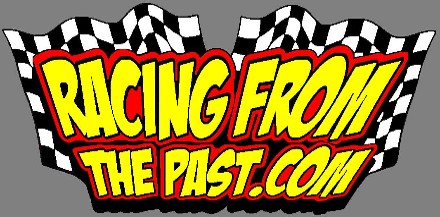 Kansas Supermodifieds
Of The 60's & 70's
Lap 8H
Drivers with the last name
that started with H


Return to Home Page for a complete list of pages at Racing From The Past.
There are more pages in this section, just click next lap after the last photo.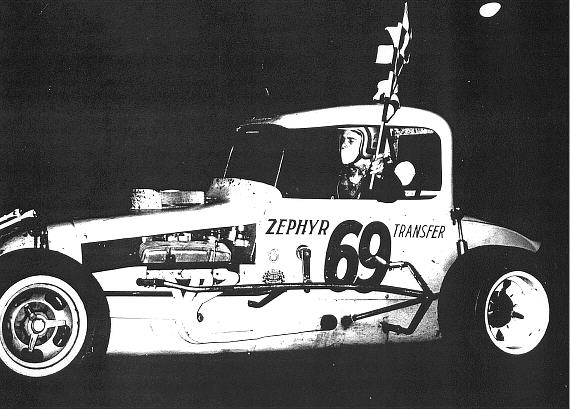 Photo contributed by Ray Cunningham BR> Jim Harkness takes a victor lap at 81 Speedway in 1970 in the George Hibbs #69.
Photo #760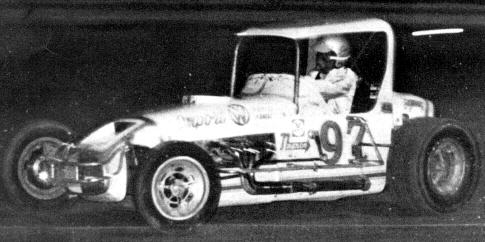 Jim Harkness from Ness City and calling Wichita home during the very early 70's aboard the Larry Prather #97.
Photo #420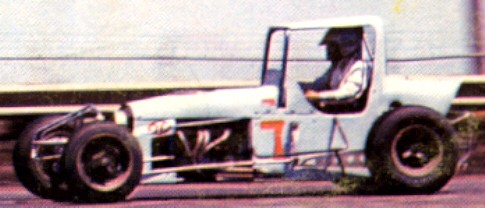 Jim Harkness from Ness City in the #7 from the 1971 season. (RIP Jim)
Photo from the 1972 NCRA Yearbook.
Photo #290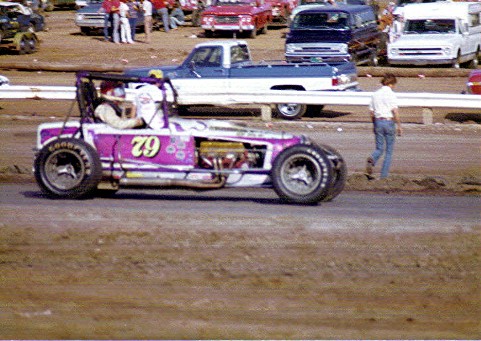 Fred Hembree from Ness City in the Hembree Well Service #79 at the Enid Winternationals in 1976.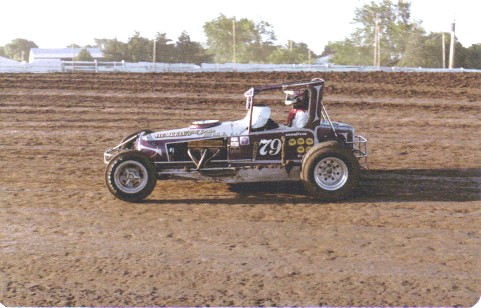 "Fast" Fred Hembree in another one of his beautiful supers.
Photo #48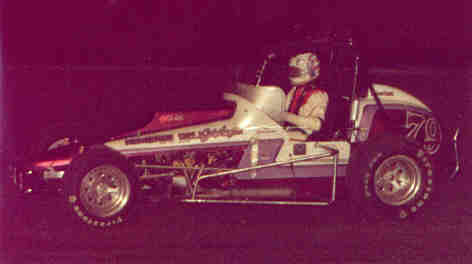 Here's Fast Fred in 1979.
Photo #49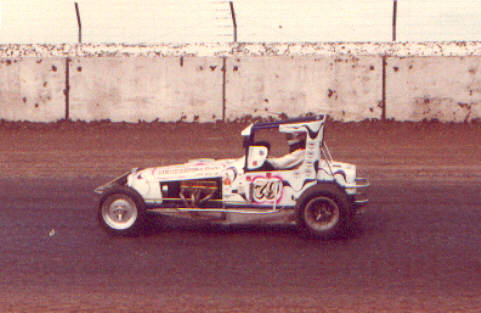 Here's Fred In 77.
Photo #50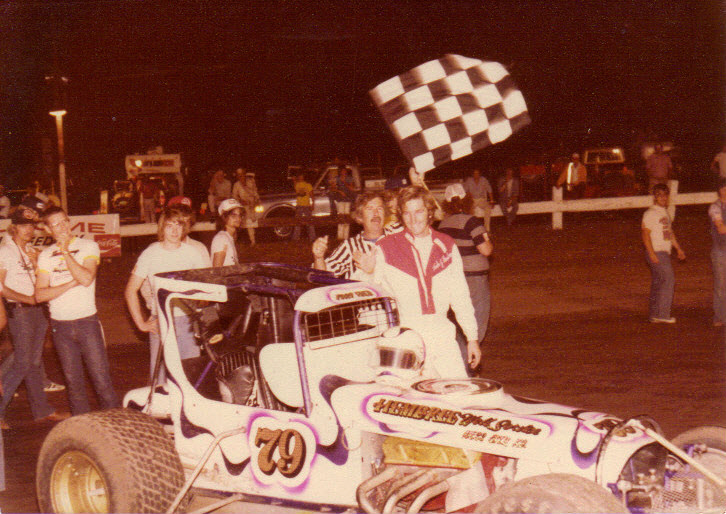 "Fast" Fred is introduced before the 1977 81 Speedway NCRA feature.



Hembree Owns Up To Success



By Rick Plumlee

Fred Hembree isn't your ordinary Super modified race car driver . Oh sure, he buckles his seat belt like all the rest. And he even goes around and around those ovals like the others.
Actually, he gets around a little better. The Ness City, KS driver leads in points on the circuit at Dodge City, KS this season and ranks second at Wichita's 81 Speedway. This season he has won $4,000, more than he made all last season.
But There's something different about this guy. Yeah he's younger than most, just turned 22. Still, there's more.
In the days of $15,000 and up cars, Fred Hembree, who slaves away as a foreman for his dad's oil field service to support his wife, owns his race car.
Top drivers, like Hembree has become, just don't do that. There's the exceptions, like Wichitan Frank Lies, but he's been around a while and knows the ropes.
"If something goes wrong with the car," said Hembree, "we've got to try to repair it. When you own one yourself, you can't always run out and buy new parts."
And while many top drivers are getting new cars every year or so, Hembree's car is almost considered an antique on the track. It was built in 1969 and he's had it for three years. "I've probably got the oldest car out there," he said, "but we just put on a new paint job and everyone thinks I have a new one." And, if you like psychedelic purple, it's not a bad paint job. Hembree will take his classic to Hutchinson Sunday where he'll rank as one of the favorites for the NCRA sanctioned National Super Modified Championship at the Kansas State Fairgrounds track.
If Hembree's success ever starts to spoil him, he only has to recall his humble beginning.
Racing nothing more than go karts, four years ago he went to a bank and borrowed $3,000 to buy a race car two weeks before the season opened. "That first year I concentrated on finishing and going straight," he recalled. "They went so fast they scared me to death. I got lapped in a l0 lap heat race."
Now he figures he has $l0,000 into his car, all his own money. "It gives you a feeling of independence. You drive when you want to and where."
And also how. "You don't take as many chances on close calls when you own your car, because you're the one who has to pay the bills or work on it."
Fred Hembree also deserves a checkered flag in common sense.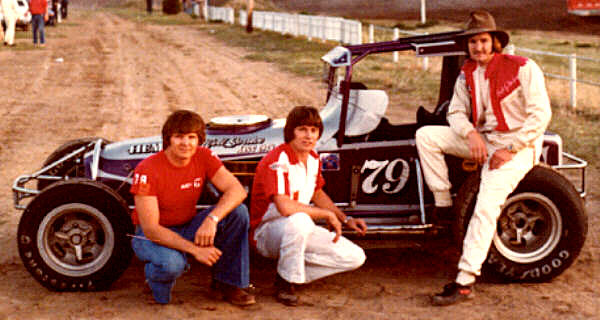 Photo contributed by Brian Carroll.
"Fast" Fred Hembree from Ness City and the #79 and the crew at McCarty Speedway in Dodge City, KS.
Photo #487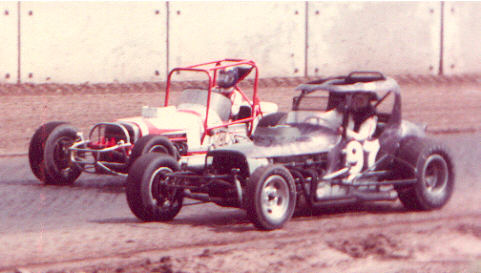 On the inside from Dodge City it's Alan Herbert, and on the outside in his first year of Supers I believe, is Jim Selenke of Wichita.
Photo #73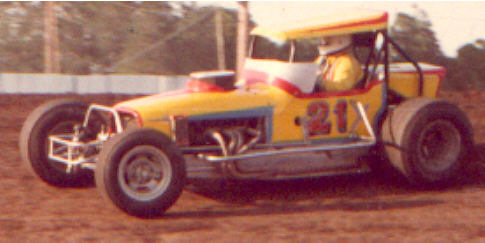 The late Arnold Horner in the #21 from Jetmore. (RIP Arnold)
Photo #60
Photo contributed by J.D. & Jannie Porter.

Lap #9I Drivers with the last name that starts with I.




For more pages check the Home Page.