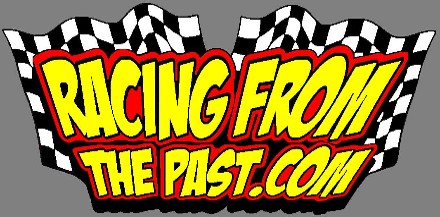 I.M.C.A.
International Motor Contest Association

Photos from the glory days of the I.M.C.A.



At some fairgrounds 1/2 mile somewhere you probably seen an IMCA Stock Car or IMCA Sprint Car race in the 50's, 60's or early 70's. I for one got to see them run at the Kansas State Fairgrounds during the state fair in September. Although they are faint memories, who can't forget the names.

The beginning of this page is made possible by the collection of photos and programs of Mike Evans.



This page is dedicated to the IMCA Glory Days.

For More Pages at Racing From The Past return to the Home Page.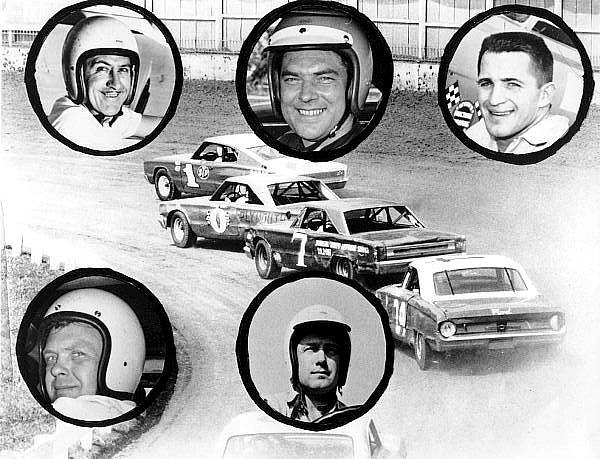 Photo contributed by Mike Evans
IMCA, these were the days. The next best thing in the midwest to NASCAR. Heck back then a lot of fans did even keep up with NASCAR like they do today. They ran at about every state fair in the midwest and then some.
This is an IMCA Stock Car Flyer of the late 60's early 70's. Ernie Derr of Keokuk Iowa is in the #1. Ernie a many time IMCA Stock Car Champion over a span 20+ years.
In the #0 also from Keokuk is Ramo Stott. Both Ramo and Ernie both had wins in IMCA, USAC and ARCA. Ramo sat on the pole for the 76 Daytona 500. Ramo was never able to win a IMCA Championship. Ernie Derr was always there to beat him out of that.
Lewis Taylor also a mainstay in the IMCA was in the #7 from Shawnee, KS.
Who was in the #29??? Was it Darel Dieringer or Dick Hutcherson or Don White?? If so what fitting photo. The big shoes of the IMCA Stock Cars.
Was this taken at the Des Moines State Fairgrounds??
Photo #613




Photo contributed by Mike Evans
Two of the most successful IMCA Stock Car drivers without a doubt of all time. Ernie Derr and Ramo Stott both from Keokuk, Iowa.
Photo #948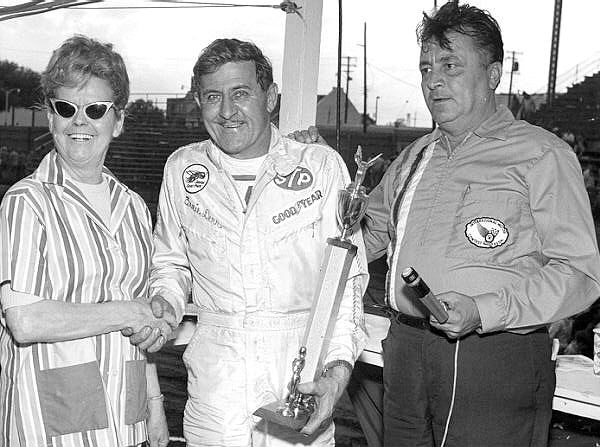 Photo contributed by Mike Evans
With the long career of Ernie Derr, it probably took a big U-haul truck to move all of these kind of trophies, if the Derr family moved.
Photo #949




Photo contributed by Mike Evans
A start of a IMCA Stock Car Main at some fairgrounds somewhere.
Robert identified the the track as the Missouri State Fairgrounds.
Photo #950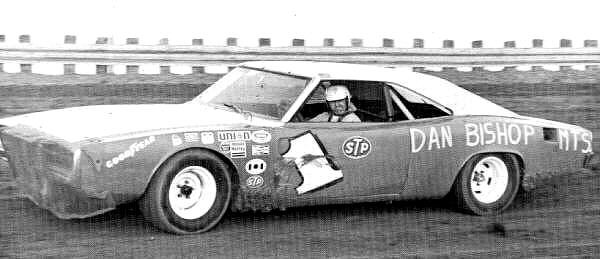 Photo contributed by Mike Evans
Ernie Derr in one of his familiar Chrysler products.
Photo #951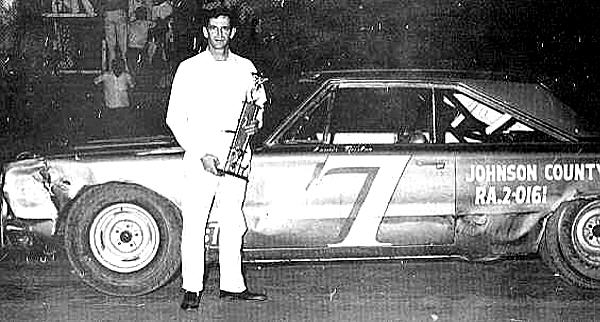 Photo contributed by Mike Evans
Although this was taken at Lakeside Speedway, Lewis Taylor was one of the top IMCA drivers.
Lewis was also a Lake Speedway Champion.
Photo #952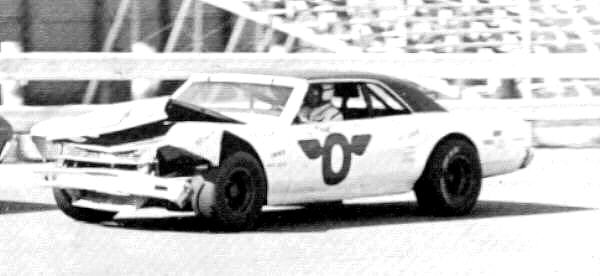 Photo contributed by Mike Evans
Ramo Stott in the familiar #0's.
Some may also remember Ramo starting on the pole for a Daytona 500 in the mid 70's.
Photo #953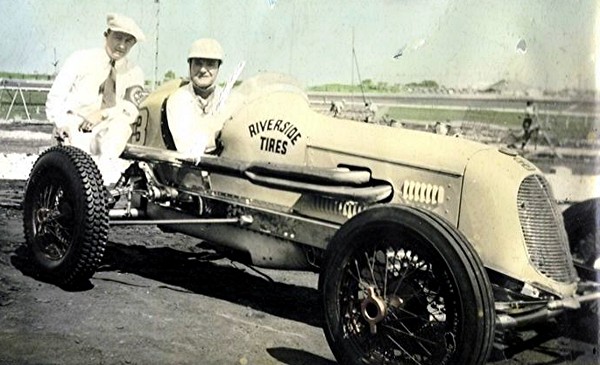 Photo contributed by John Farmer.
The Famous Gus Schrader from the 30's and a valuable color photo.
Article in the DeMoines Register about Gus.
Photo #1129

Links to other sites about these pages.

Ernie Derr in Hall of Fame

Gus Schrader first to enter Hall of Fame

The Keokuk Iowa Racers Reunion. This was in 2003 but you can order a video of the event. keokuk.com

Taken out of stories "I Remember When" in the Keokuk, Iowa Newspaper.

We used to pedal our bikes over to Ernie Derr's shop and watch him and his crew working on the cars. We'd stand by the doorway of the shop and try to act like we knew what they were doing. His people would give us STP stickers to put on our bikes. I'm still a big local race car fan and I've always used Keokuk as an ice breaker when I talk to other race fans. I tell 'em I'm from Keokuk, IA and that I knew Ernie Derr and Ramo Stott.
A couple of years ago, I was talking to a retired track official at the State Fair Speedway in Sedalia, MO and he said that some of the local guys used to leave their cars on their trailers on race nights, waiting to see if Ernie or Ramo was going to show up.
Dave Hecker Warrensburg, MO




For a complete list of pages at Racing From The Past check the Home Page.
Your comments are welcome and appreciated.