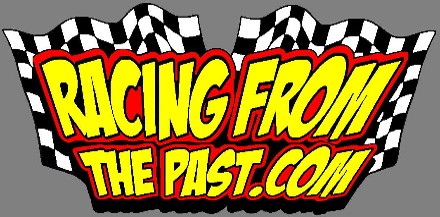 Kansas, Oklahoma, Northern Texas and Western Missouri
Preserving the past since July of 2000
The Archived Guestbooks




Return to Home Page for a complete list of pages at Racing From The Past. There are more pages in this section, just click next lap after the last photo.

Supers
Ed Beckley visited from BRIDGEPORT TEXAS US
Hey found this site and it was cool to see some of my old racer heroes. I ran Dodge City Speedway from 1982 to 1991 and now promote Monster Truck shows. Was also on the Kennedy Farms pit crew when Roy raced. Seeya!


My website can be found at: Checkered Flag

vernie and fern barragree
judy(barragree)folsom visited from great bend ks usa
thanks for the memory of my parents

vernie and fern barragree
judy (barragree) folsom visited from great bend ks usa
thanks for the memory of my mom and dad

74 Hutch Nationals
Mike Watson visited from Baldwin City Kansas United States
Thanks for posting the pictures from the 74 Hutch Nationals. I was 8 yrs old in 74 and I think of that event, that day, and that fire several times a year during the race season. It is easy to forget what those drivers are putting on the line every race for our enjoyment. I never forget. It was good to hear what Jack Petty has been up to since he hung up the helmet. 77 was my guy when I was a squirt. I cheered him on at Salt Hawk Speedway every week.

Max Kelton Madison aka:Peanuts
Kellie Madison Elliott visited from El Dorado Kansas USA
My father, Max Kelton Madison was a professional clown at the car races. His clown name was "Peanuts". Is there anyone left out there that remembers him? He clowned mostly in Hutchinson, Ks, Dodge City, Ks., and Wichita, Ks. at 81 Speedway. Thank You

Old Indiana Modifieds
Kevin Allgire visited from Angola IN. USA
I'm looking for old Modified photo's from Indiana that I can post on the USA Modifieds Message Board or our website if I get any of the racers we have registered with our series.


My website can be found at: USA Modifieds

Angie Howerton
Justin visited from Mannford Oklahoma
When I was a kid, in the 70's, Angie Howerton lived across the street from me. I loved to hear the racing stories about him and even his son Jackie. I look back and think that I probably annoyed him to no end. He always had some interesting project going on in his garage and would kindly answer all my questions. As I got older Angie spent more time in my garage helping keep my car going. Those are some cool memories. Thanks for the site.

I wish I was around back then
James visited from Auckland New Zealand
Nice old pic's. Good to see some great old photos, Thanks

Pictures
Tracy Nitsch visited from Delia Kansas United States
Awesome site & pictures.

Super modifides
Gene Buchanan visited from Amarillo Texas USA
I Drove super #46 in Amarillo from 79 through 82. Your site brings back fond memories.Lost my twin brother and crew chief in 03 to cancer. His name was Jerry. We used to paint all the pretty supers in Amarillo. Jack Ward did an article on us once in NCRA YEARBOOK. That was kind of neet.

race pictures
Ronald Hendershot visited from Garland Tx usa
Enjoyed the pictures from the past.My uncle was Dick Hendershot.He was killed in a race accident in Salina Ks in 1976.Thank you for all the pictures of the past races.I come up every year to watch the nationals.My grandkids can't wait to go with me each year.

charlie swartz
swartzfan
visited from ohio
I'm a ie had Charlie Swartz fan and would lovs to see the old pcs of him 1960-prsent.

Hot Rods & Race Cars
Mike Adkins
visited from Bothell Washington USA
West Coast Vintage Racer Member. I'm Still searching for history on Kenny Adkins.He ran Hot Rods in Wichita.

Vintage TQ identification help needed
Dave visited from north alabama usa
ANY help identifying this Vintage TQ Midget will be appreciated.

super mods,, live on.
Ian Chilvers visited from bendigo victoria Australia
Great to see the Edmunds bodies still around. I got a Edmunds bodied super mod running over here in the down under land. Real race cars don't have doors.

great memories
Mark Lewallen visited from Barling Arkansas us
Big thanks to Steve Bailey and Vic Buckholt for the pictures from Ozark Speedway and Beaver Lake Speedway. I remember getting to sit in the seat of Buck's shop in Bentonville as a little kid. I have a few pictures I would love to add to the collection. Thanks for the great job and thanks for restoring some of the old race cars. I wish that I could trade-off my factory stock for a vintage car and join you guys.

Don Elliott
George Waters visited from Scranton Kansas Osage
Would you like to have photos of Don's jalopy racing days? He raced my car #62 in Topeka in the 60's

Jack "Jackie" Gibson
Diana Gibson - Rinehart visited from Raytown MO USA
I so adore that some one took the time to recognize my father. Also known as Gibbie, he is greatly missed. He was my hero. Several people are still calling to give his / our family their deepest sincerity of how he will be missed. Thank you as well.

Great pictures!
Sonny Dryer visited from Overland Park Kansas USA
Having grown up in Kansas City,my Mom,Dad, and I were constant fixtures at Riverside, Lakeside, and Olympic every week. I still get goosebumps when I drive by all the old "ghost" tracks. What a Thrill it was to see my All Time Favorite local driver, and Top 5 favorite driver of all time on here, "Tiger" Bob Williams. I never got to meet him and even at age 10 or 11 I would have been nervous as heck if I'd ever gotten the chance. I don't know if he ever checks in here or not....But nobody, could sling the mud up into the Grandstands like you Bob!!...Thanks for the Fantastic memories, Your still my "HERO" Warm Regards Sonny Dryer

Memories
George
visited from Sacramento California USA
Man what an awsome sight grew up on this stuff out here in northern califonia GREAT PICTURE.

Super Modifieds
Steve Foster visited from Bixby Oklahoma USA
Your site is really great. Brought back a lot of memories. I drove Supers in OKC, Tulsa, Enid, Lawton, Wichita, Dodge City, Liberal, Hutch and other fun places. In 1970 I was Rookie of the Year in OKC in Supers driving the 96 car for Allen Kohen. From then until about '82 I was fortunate enough to get some good rides with Aaron Madden in his 1 car, Larry Hill in the 9 car when it was brand new out of the Nance shop, Dave White's 24 car, and Charlie Lavicky in his 50 car out of Enid. Also got one ride in Jerry Wilsons' car at Dodge City. Thanks again. I will dig around and see if I can find some old pictures for you if you could use them.

supers
Dave Ordos visited from Madisonville TN USA
Have always had a special interest in Nailhead powered supers.

Memories
Keith Jantz visited from Ennis Texas
I crewed in Kansas in the early 1970's for Larry Miller and J.D. Martin, and Corky Wynn in Missouri. Had many wonderful moments looking over the pictures of friends and acquaintances from the past.

racing from the past
jeff booth visited from anaheim ca usa
I really love your site it brings back so many good memories I was crewman for Bobby Walker when he drove for JIM plunket

o
Greg Wooley visited from Oklahoma City Oklahoma U.S.A
this is a great thing I know I was there thanks for keeping us in mind.

Johnny Boe
LouAnne Boe visited from rocky mount nc usa
Thanks for including my dad on this site. It really makes me proud.

Racing
Chuck Boyce visited from Olpe Kansas USA
Brings back a lot of memories!






Return to Home Page for a complete list of pages at Racing From The Past. There are more pages in this section, just click next lap after the last photo.